Faversham Life discovers it's better to burn out than fade away
Words Posy Gentles Photographs Lisa Valder
A New Day Festival has played its third year at Mount Ephraim Gardens in Hernhill, near Faversham. Over a blisteringly hot weekend (is there any other kind these days?), rock legends whooped, howled, riffed and stomped. When backstage, they took off their ferocious boots, sipped mineral water and watched the mallards on the lake pottering in the cool green shade of the gunnera.
Dave Ross, director, is the inspiration behind the festival. 'The music is aimed at a more mature generation who don't want to go to a festival to get drunk and fall over and want to see great bands they haven't seen for 20 years or more.' If there was ever a case to use that hackneyed quote, beloved of statement t-shirt manufacturers, 'Old Rockers Never Die, they just . . .', then this festival is it.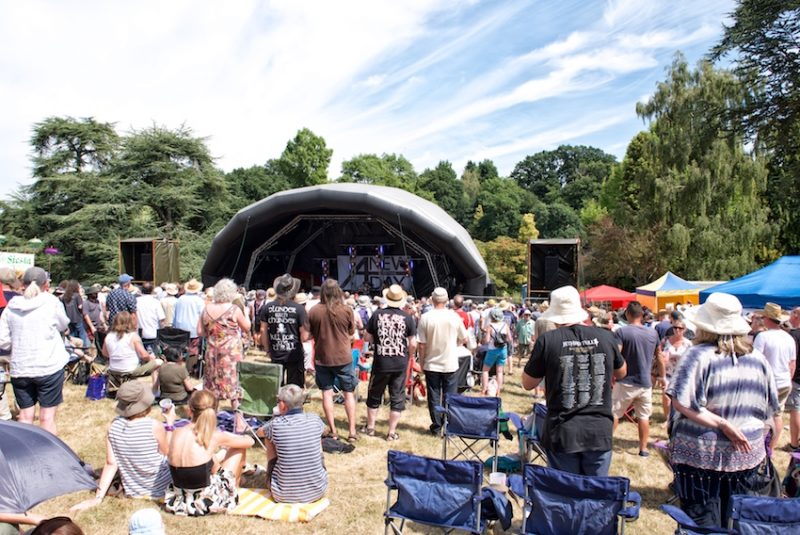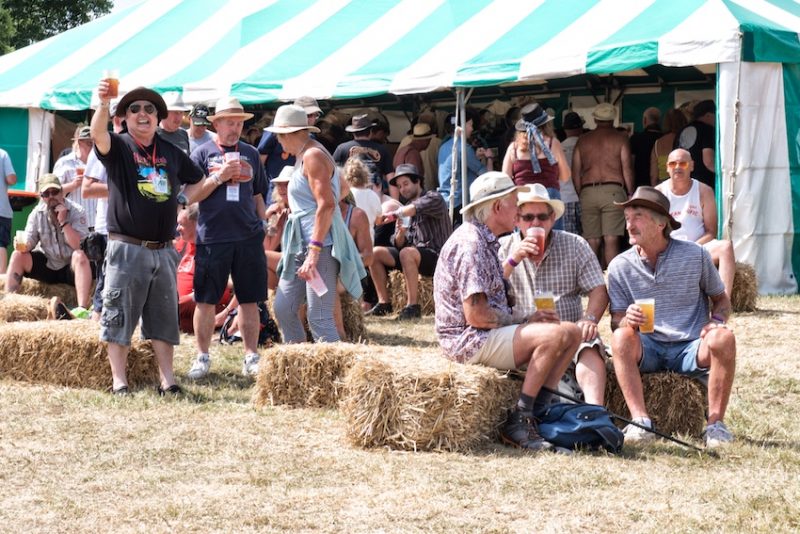 Surrounded by orchards, Mount Ephraim has tiered lawns sloping down to a lake, rose gardens, yew hedges and rock gardens. To the uninitiated, it may seem an incongruous setting for such a festival – yet it works. Dave Ross says: 'Some bands are wary when I approach them because it's a small festival, but I'm getting unsolicited thanks from most of those who played. Hawkwind contacted me this morning to say what a great time they had.'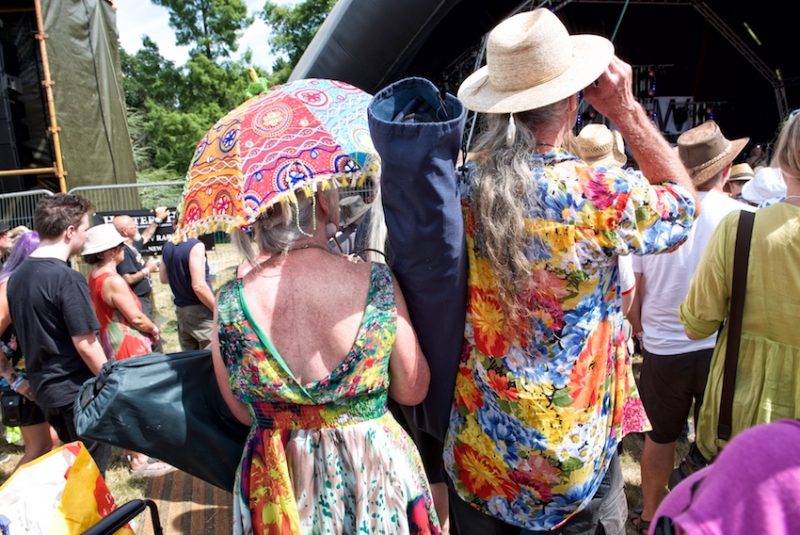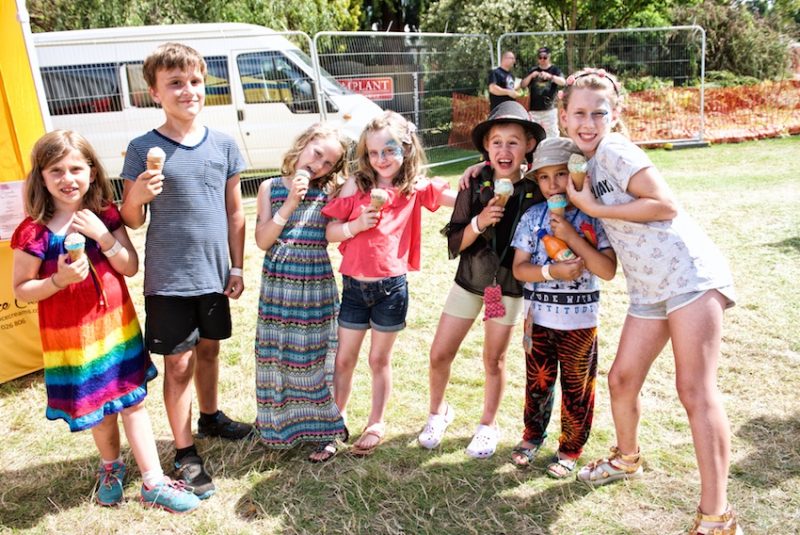 Faversham Life experienced A New Day on Saturday. On the upper lawn, if I blocked my ears, I could have mistaken the crowd, sitting on blankets and fold-up chairs with picnics, for an audience at an outdoor performance of As You Like It. Closer to the stages, the audience cheered their wild appreciation as guitar legend Bernie Tormé pointed his Stratocaster to the sky, balancing it above his head; as The Crazy World of Arthur Brown invited a young security guard to dance on the stage, his black and white uniform contrasting strangely with Arthur Brown's psychedelically-painted and bejewelled face.
T-shirts in the audience featured a history of other gigs and festivals: Marillion, Uriah Heep, Procul Harum, Yes, AC-DC. I saw many shorn heads which I suspect may have sported luxuriant headbanging locks in decades past. There were few outrageous costumes, but a man dressed as a Viking with furry bear's feet came rushing past me later, roaring, wearing only a pair of black pants and his helmet. It was very hot. Some were there just for the lark, and some were diehard fans of 40, even 50, years standing. The queues for merchandise and signings were long. One fan said she had seen Bernie Tormé play at The Marquee decades ago, and was electrified by being able to meet him at last.
Dancers expressed themselves in various ways. I spotted a few headbangers, a lot of swayers and a woman dancing entranced, holding between her knees the leads of her two sleeping greyhounds (they must have been deaf greyhounds). Dancers to The Peatbog Faeries, with their mixture of folk strains and a pulsing beat, included a few air-pumping ravers near the front, a woman with a fringed shawl tied round her hips doing a sort of knees-up, and someone in a stetson and denim shorts improvising a Scottish jig.
A New Day Festival offers a range of bands, Prog Rock, Punk, Folk, World Music, Rock and a certain amount of crossover, with most originating in the 1970s. Bernie Tormé was enthrallingly described in the programme as: 'Guitar Legend/Blues Rock/Psychedelic Shredmeister/Glam Punk/ Sleaze Rock Frontman'. Many of the bands had an energetic mix of original members and young up-and-coming potential future legends. The Martin Barre Band, featuring the original Jethro Tull guitarist, played with a young singer, who I'm informed was excellent and absolutely got the Jethro Tull sensibility while bringing a freshness to the music. Curved Air guitarist George Hudson, long-haired in orange sunglasses (should I say shades?), embroidered black velvet jacket and striped trousers, looked and sounded every inch a 1960s Prog Rocker, though probably not born until 30 years later.
As I reach the end of this article, I rather feel the credits should roll to the meaty sound of Bernie Tormé's band playing 'You Can't Beat Rock 'n' Roll'. But you'll have to imagine that.