Whitstable invites authors to speak at the 4th WhitLit literature festival and throws open its gates to reveal hidden gardens. Faversham Life plans an excursion.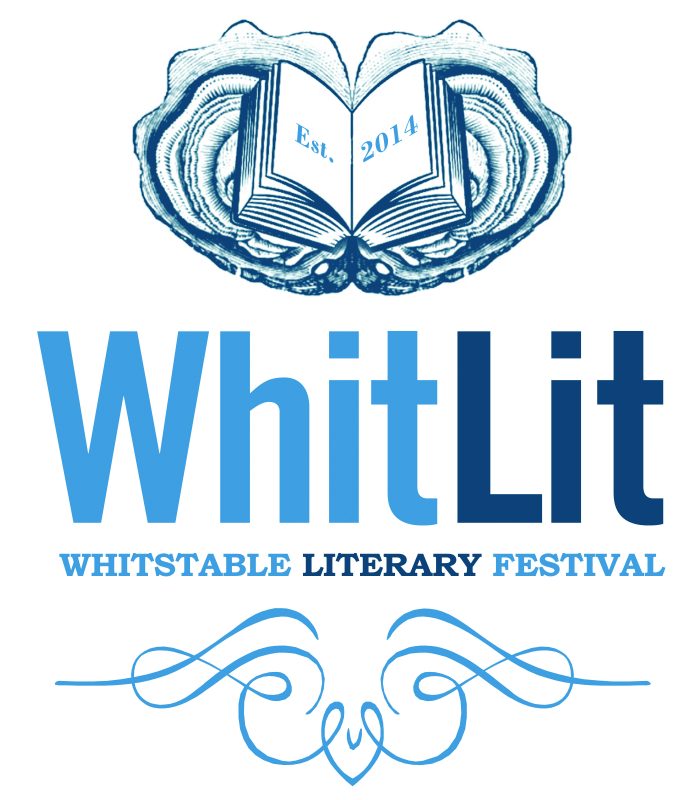 WhitLit is a remarkable event which happens just 15 minutes train ride from Faversham.
Head for Whitstable Castle on the weekend of 13-14 May – an appropriate setting for the fourth Whitstable literary festival which features as its main theme, Vita Sackville-West and her garden at Sissinghurst Castle.
There is much to please both scandalmongers and gardenistas. Victoria Glendinning, who wrote the Whitbread Prize-winning biography of Vita Sackville-West, will share new anecdotes and reveal what Vita's son, Nigel Nicolson, wanted left out.
For those of us who just can't get enough of the ins and outs of this extraordinary family, Vanessa Nicolson, daughter of Vita's elder son Ben, will be talking about her latest book enticingly titled, The Truth Game; and Robert Sackville-West, present incumbent of Knole, and author of Inheritance: The Story of Knole and the Sackvilles and The Disinherited, will discuss his literary inheritance from the family Vita described as: 'A rotten lot, nearly all stark staring mad'.
If your interest lies more in rose beds than marital beds, then book to listen to Troy Smith, head gardener at Sissinghurst. It will be fascinating to hear what he has to say about the constraints of working in this famous and historic garden. Author of The Little History of British Gardening, Jenny Uglow, will be putting the gardens at Sissinghurst into their historical context.
When you've gorged on the herbaceous and the adulterous of this world, a sojourn in the fictional world might appeal. There are notable novelists arriving. Susan Hill, author of The Woman in Black, will be discussing her new novel From the Heart, 'a devastating coming-of-age story'. Booker-shortlisted Michele Roberts will take us into Victorian London with her novel, The Walworth Beauty. There will be appearances from writers who live locally, such as Alexandra Campbell from Faversham, who also writes as Nina Bell.
Kent as a setting will feature in several of the books discussed. Carol Donaldson 'drawn to the watery margins' of Kent, where Faversham rests, talks about her book, On the Marshes.
WhitLit 2017 will also feature crime fiction, Buddhism, parks, the political power of music and alternative therapies. Revolutionary theories will be expounded. Whitstable writer, Richard Martin and business adviser, Kenneth Mikkelsen, argue that there is the need for a new kind of worker: 'Not a specialist or a generalist, but a hybrid. A neo-generalist.' Susy Paisley, enthrallingly interviewed by Faversham Life on 14 April 2017, will be discussing with them her life as an artist/scientist.
This is a mere taster. Do go on to the website www.whitlit.co.uk for a full list of events.
WhitLit is the inspiration of Victoria Falconer. She describes herself as a BFL (Back from London) as opposed to a DFL (Down from London), a term often used perjoratively by Whitstable natives, but not by Victoria, who glories in the surge of social and creative energy brought by this influx to Whitstable over the past 20 years. She says: 'When I was young in the '90s, we wouldn't dream of going out in Whitstable; we'd go to Canterbury.'
Victoria is a true native, born in the legendary St Heliers maternity home in Castle Rd, Whitstable. She went to Queen Elizabeth's School in Faversham, left Kent for university and then moved to London, never imagining she'd be back.
After a career in London, when Victoria worked in film publicity, organized brand events, and, in the public sector, the National Year of Reading, she returned with two small children to a Whitstable awash with expressive and artistic talent. Her mother's suggestion that she start a Somerset Maugham (who lived in Whitstable) festival both to avert boredom for Victoria and to support All Saints Church, sparked the idea for WhitLit.
'I thought just doing Maugham was a bit niche, and why not do a whole literary festival! The town was ripe for it: it had become a bit of a destination and there was a nice literary vibe.' Authors were only too delighted to be dragged away from their lonely laptops to the charming and increasingly fashionable harbour town and the first WhitLit took place in May 2014.
Whitstable NGS Open Gardens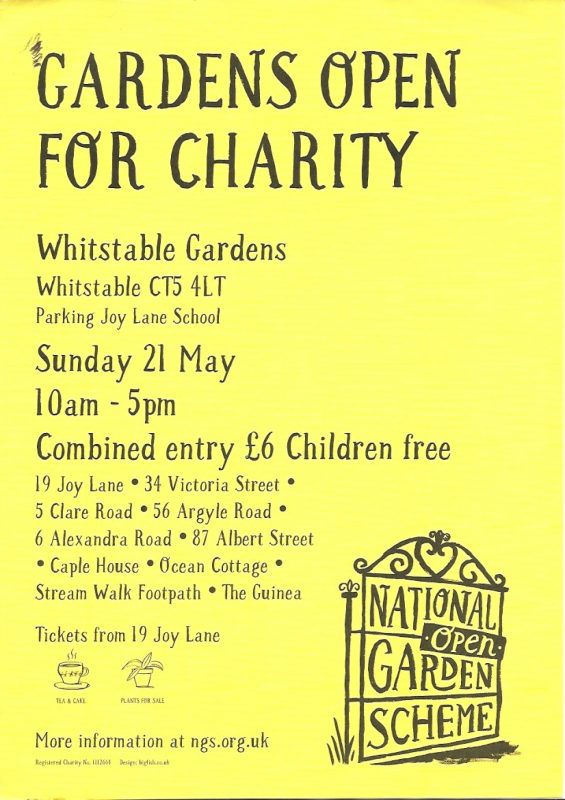 Ten gardens in Whitstable will be opening for the National Garden Scheme, the following Sunday, 21 May. As you meander through the town, discover a seafront roof terrace, a converted pub garden, a plant-packed town garden, an edible garden and a meadow garden.
Whitstable Open Gardeners say they 'hope to encourage those new to gardening with ingenuity and style rather than rolling acres'.
Text: Posy. Photographs: WhitLit and Francine Raymond
National Garden Scheme in Whitstable