Faversham Life meets Marina Thomas of Faversham Strings.
Marina Thomas discovered her passion for the cello by accident as a schoolgirl. 'I was 14 years old and one day a science teacher said: "I have three cellos, does anyone want to have a go?" I loved the cello from the first touch, how it looks, feels and sounds.' Marina set up Faversham Strings, a bespoke violin, viola and cello workshop, a couple of years ago.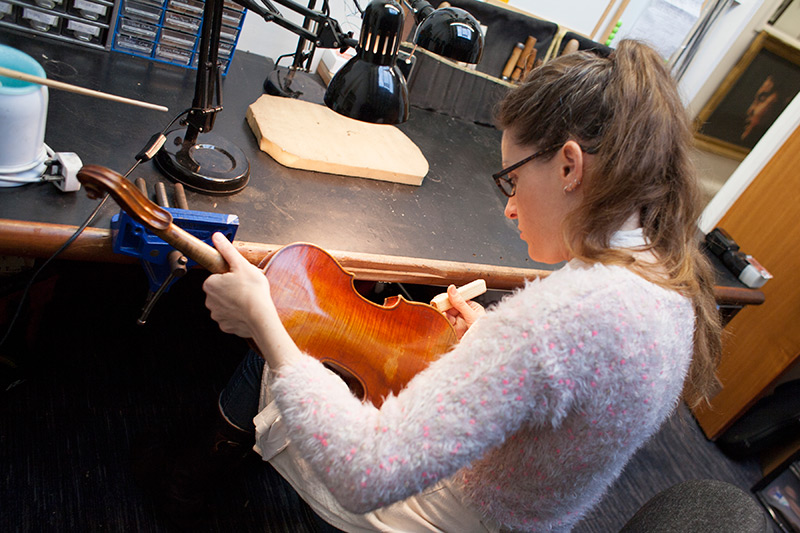 Faversham Strings combines her two loves: woodwork and string instruments. 'Woodwork was my favourite school subject. I remember asking my GCSE tutor: "Is there such a thing as an instrument repair workshop?" After taking my A levels I wrote to several violin repair specialists asking if they would take me on as an apprentice. No-one would as it would be too labour-intensive. Happily, the wife of one them, who happened to be a lecturer at the London College of Furniture, wrote back offering me a place which I jumped at.'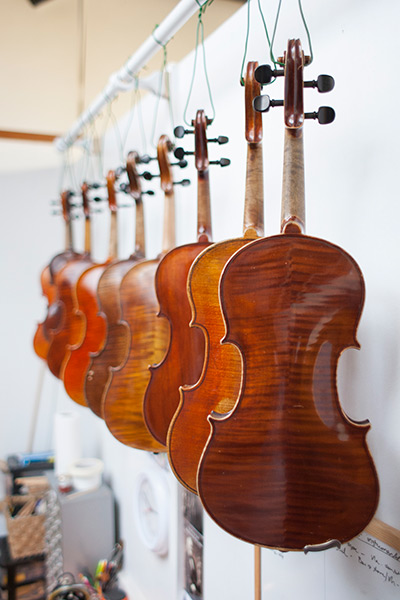 After graduating, Marina worked at various violin workshops, including the renowned J P Guiviers, established in 1863, where she was responsible for 'setting up instruments'. 'People don't realise that if you buy a string instrument on the internet it won't have been set up correctly. For example, the pegs have to be fitted to turn smoothly in their holes to prevent them from popping out, and the bridge has to be a specific height and curve. If the curve is too flat you bow two strings at the same time. It is like owning a racing car that would be lousy to drive if it wasn't fine-tuned. It's rather like having an MOT.'
For a period Marina worked as a full-time physiotherapist, as the pay for string work was not very remunerative. 'After a while I really missed it and began dabbling with string instruments on my kitchen table.'
The testimonies from satisfied customers on the Faversham Strings website testify to the excellent service Marina offers. Despite having young children, she also manages to find time to play with Encore Sittingbourne and the Amici Orchestra in London. And she also teaches the cello at Luddenham School. 'I absolutely love teaching. There is a dearth of cellists in this area so it is a wonderful opportunity to encourage children to take it up.' Luddenham School has a string quartet and string orchestra (Marina donated two cellos to the school). There are now 13 children learning the cello, including two new beginners' groups. 'It is really exciting.'
Such is Marina's enthusiasm that even her car is emblazoned with her logo. 'It's a Dacia Duster, which has a large boot space – I have managed to fit in five cellos and five people'. Her husband drew her logo, which is based on the famous Augustus John painting of Madame Suggia. His profession is teaching music and their children all play instruments. You could not find a more musical family.
Text: Amicia  Photos: Simon Shaw