Faversham Life talks to the author of the popular Whitstable Pearl Mysteries.
Words Sarah Langton-Lockton Photographs Peter Tarry, Kentish Dweller, Lisa Valder and others
There's a rather thrilling additional edge to a crime novel when its locations are on the reader's own patch and familiar places and landmarks play their part in the plot. This is the case with the series of accomplished crime stories by Whitstable-based author Julie Wassmer. Disappearance at Oare is the most recent of her books, the fifth in the series. A sixth, Murder Fest, will be published in early May.
When Julie starts work on a new book, ideas spring first from a location. In Disappearance at Oare, this is the slipway at Harty Ferry, where at low tide the mudflats glisten with an otherworldly silver sheen. In the book, the crime victim's car is found abandoned on the slipway. Inside is a brief note implying that the owner, a young painter with a successful career beckoning, happily married and with a baby on the way, has chosen to disappear (a 'misper' in police parlance) and start a new life. Or has he?
'I love coming up with ideas,' says Julie. 'Then the characters all line up before me. I might not know yet who is going to be murdered. A lot of writers do plot meticulously. For me, characters are paramount and the story line comes from them.' Her murderers, she adds, are not inherently evil, but are 'people who make a wrong moral choice when faced with extraordinary circumstances.'
Julie's sleuth is Pearl Nolan, owner of the town's best seafood restaurant (inspired by Wheeler's Oyster Bar, says Julie). Pearl is also a private detective and single parent of 21-year-old Charlie, whose unplanned arrival, the result of a summer fling, ended her training to be a police detective. Pearl's partner in crime solving is DCI Mike McGuire, who first came to Whitstable on temporary transfer from London and is now with Canterbury CID. In addition to their professional relationship, a romantic attraction between the two adds a teasing tension to a densely woven plot. 'Mike McGuire is all formal procedure,' explains Julie, 'and Pearl is instinct.'
Julie grew up in the 1950s and '60s in Bow, in London's East End. Her father was a trade union leader at the Royal Mint. 'It was a poor upbringing,' says Julie. 'We lived in two rooms until I was 15. Although we lived in challenging circumstances, my father put a real value on education.' A set of encyclopaedias was bought on the never-never. The Whitechapel Library, where Julie had her first job, was known at the time as the 'University of the Ghetto.' 'Libraries,' says Julie, 'were an important place for self-education.'
As the child of two working parents, Julie spent a lot of time on her own, minded by an elderly aunt. 'We used to listen to the radio in the afternoon,' she says, and quotes Alistair Cooke: 'I prefer radio to TV,' he said, 'because the pictures are better.' The elderly aunt told stories of her youth. 'All that,' Julie says, 'fed into my love of books and into storytelling,' for which she won prizes at school. She can trace her love of crime fiction back to one very wet summer when she discovered Agatha Christie, later joined by Dashiell Hammett and Raymond Chandler as her formative influences.
Armed with a degree in English and History from Kingston University, Julie embarked on a series of jobs in television production, starting out at the BBC. A couple of lucky breaks came along – a commission to write a 12-minute film for Channel 4, which led to her acquiring an agent, which led to the invitation to write a dummy episode, ie not for broadcasting, for the popular soap Eastenders, which was looking for new writers. 'I got given the same episode as an existing writer was doing,' says Julie. 'That was how I got immersed in TV for 20 years.'
'It was a great learning curve,' says Julie, 'on how to tell a story without the baggy bits. Most writers come up with a great beginning, and know how the story ends, but there's often a soggy middle.' She worked on several other television drama series, including ITV's London Burning, Channel 5's Family Affairs and Medics for Granada. 'Eastenders,' she says, 'allowed so many writers to earn a good living, learn their craft and go off and do other things.'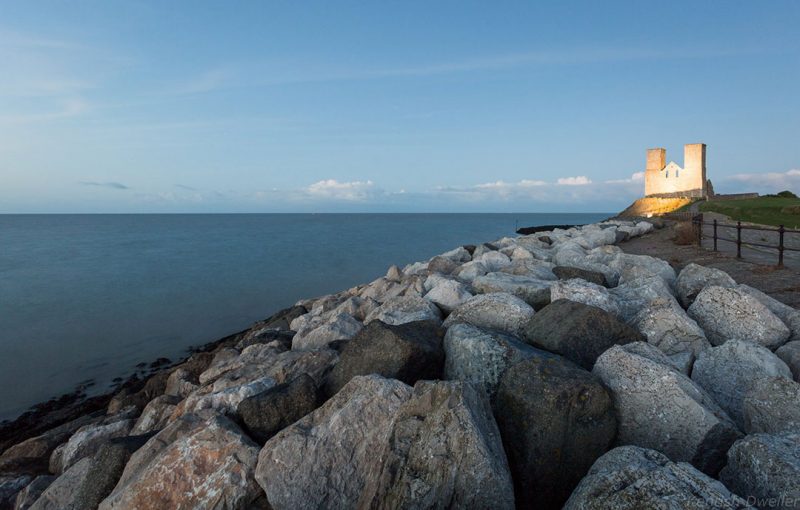 For her, this includes publishing her first novel, The Whitstable Pearl Mystery, in 2015. She is procrastinating at the moment on starting work on the seventh, which will be about the conflict between housebuilders who are DFLs  (Down From Londoners) insensitively developing a local green space and residents defending their interests. 'A tight deadline focuses the mind,' says Julie. 'My summers are completely taken up with this manic need to finish a book.' The series has been optioned for television, and the option renewed in order for the appropriate writer to be found.
Julie moved to Whitstable, which she loves and which features strongly as a character in her novels, with her husband Kas, short for Kasparian, in 1999. Since 1995, when they married, they had been living in Julie's flat in South London. 'We had been making little weekend sorties to find a place to buy together. We liked Broadstairs, and so, on 5 January 1999, a sunny day and my birthday, Kas said: "Let's go to Broadstairs and have fish and chips."'
On the way they got lost and found themselves in Whitstable. Julie remembered the charabanc outings her father took them on to the Kent seaside. 'I suddenly realised that's where I was, where I went as a child. It seemed at the same time familiar and new.' They found the Old Neptune pub on the beach, bought a drink and said: 'This is it.' They promptly bought a characterful Edwardian house in Cromwell Road – 'it was love at first sight' – and have lived there happily ever since with some cake-loving rescue cats. But that's another story…
Julie is the ultimate warm and engaging 'people' person. The irony of working for television, she says, is that the more in demand you are, the more writing you do. 'It's such a joy going out and talking to people,' she says. She gives talks to schoolchildren to inspire them to read and is an enthusiastic contributor to book group discussions and literary festivals. She will be in conversation with author John McGhie about his debut novel White Highlands at the Faversham Literary Festival on Saturday 23 February at 2pm at The Limes, Preston Road. More details and tickets, which cost £3, are available from www.favershamliteraryfestival.org  or Top Hat & Tales in West Street.
Words: Sarah Langton-Lockton. Photographs: Peter Tarry, Kentish Dweller, Lisa Valder and others.