STOP PRESS Bookshop on a Bicycle
Faversham Life salutes an enterprising Faversham shop owner
Words Amicia de Moubray Photographs Rachel Thapa-Chhetri
Stuck for something to read, during these long weeks of lockdown? If you live within a three-mile radius of Faversham, help is at hand. 'Books on a Bicycle' is the novel new book delivery service set up by Rachel Thapa-Chhetri of Top Hat and Tales, in West Street. A bicycling aficionado, she decided it was impossible to justify delivering books by car, so took to her trusty bicycle. Not surprisingly Rachel is revelling in the empty roads whilst pedalling between customers, even venturing as far as Hernhill and Newnham.  She counts the bicycling as part of her daily exercise quota.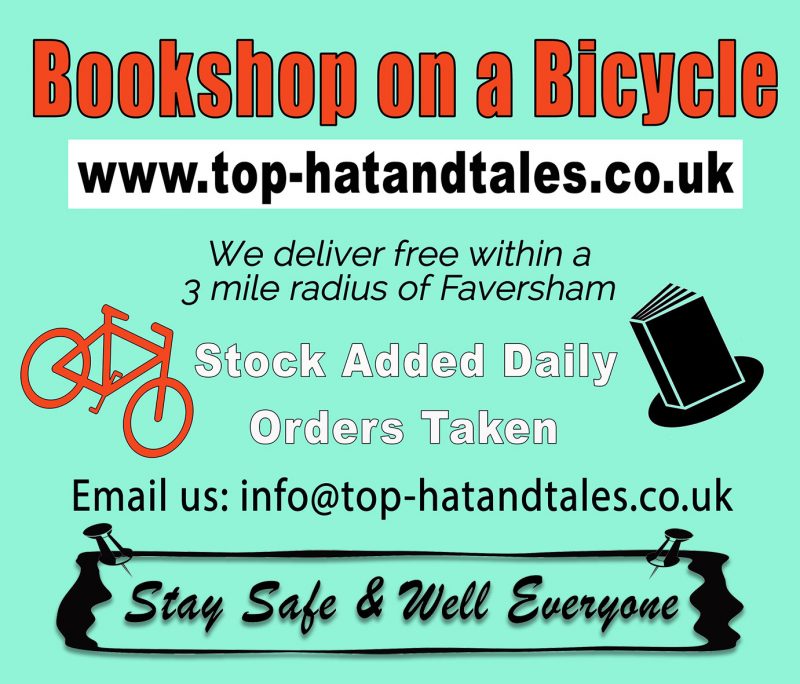 'I am extremely busy,' says Rachel, adding: 'It is very enjoyable and rewarding. Everyone is happy and pleased to receive their order.'
At the very beginning of lockdown, Rachel wisely listed her stock on her website. If a book is not listed, do email her to see if the publishers can send the book out directly for a small extra charge. 'I am having to play it by ear as not all warehouses or publishers are fully functioning.'
Nature titles and novels are proving to be the most popular.  Surprisingly there hasn't been great demand for children's books.
It is an imaginative solution to keeping a business going in these strange times.
For Faversham Life's article on Top Hat and Tales click here.
Text: Amicia.  Photographs: Rachel Thapa-Chhetri