Support local by buying Boughton based caterer, Pippa White's take away meals.
Words Amicia de Moubray Photographs Molly White
'Winter warmers' are the apposite name of home-cooked meals made by Boughton-based caterer, Pippa White. We could all do with one or more of her creations in this cold snap when going shopping is a far from appealing prospect – not forgetting widespread lockdown lethargy in the kitchen!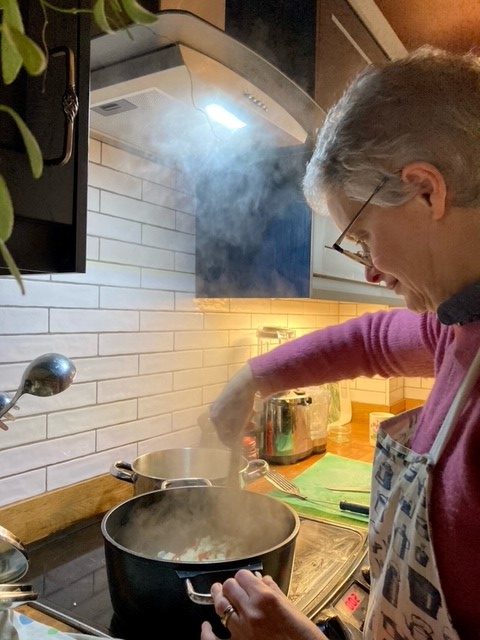 Each week, (the service began in January), Pippa offers a different menu of a soup, a main course (including a vegetarian option), a pudding, cake of the week, and homemade white or wholemeal bread. She delivers to the door in practical containers suitable for freezing in portions x 2, x 4 and x 6. It is a winning idea.
I ordered both types of lasagne (one of my husband's favourite dishes), meat and roasted vegetables. Both were good. But even more delicious and certainly more imaginative was the red lentil and coconut soup. I only wish that I had ordered several to squirrel away in my freezer.
The apple and mincemeat crumble with its lingering whiff of Christmas, was a splendidly cheering pudding.
Pippa is loyal to local producers, sourcing meat from the Butcher of Brogdale, Shepherd Neame's Bishop Finger, game from Monkshill, the odd specialist ingredient from Macknade and whenever possible, seasonal fruit from local farmers.
With Valentine looming this coming weekend Pippa has made pretty ruby pink Prosecco truffles.
For the full list of offerings see Instagram @pippa_white_catering which states the ordering date and delivery date.
Or email: pippaw@aol.com and telephone: 07582 029612.
Text: Amicia.  Photographs: MollyWhite