Faversham Life takes a stroll down Faversham's most beautiful street
Words Sarah Langton-Lockton Photographs Lisa Valder and Julian Mannering. Drawings by Richard Hugh Perks
Faversham is described in the 2013 edition of Pevsner* as 'One of the most rewarding towns in the county, though pleasurable in many small ways rather than for spectacular beauties.' Faversham Life photographer Lisa Valder and guest photographer Julian Mannering, publisher, resident of Abbey Street and creator with his wife Amanda of  the wildflower meadow we featured on 26 July 2019, have captured some of the myriad small beauties of this elegant street. Richard Hugh Perks (see biographical note at the close of this article) has kindly permitted use of several of his exquisite line drawings.
Once the grand approach to the twelfth-century Abbey, the street survived the Dissolution of the Monasteries by Henry VIII in 1536. It has known hard times as well as prosperity, including descent into neglect and dilapidation after World War II, leading to the threat of demolition and redevelopment in the late 1950s and '60s. This was defeated due to the determination and tenacity of a large number of people. The story of this great triumph is complex and beyond the scope of a short article in Faversham Life.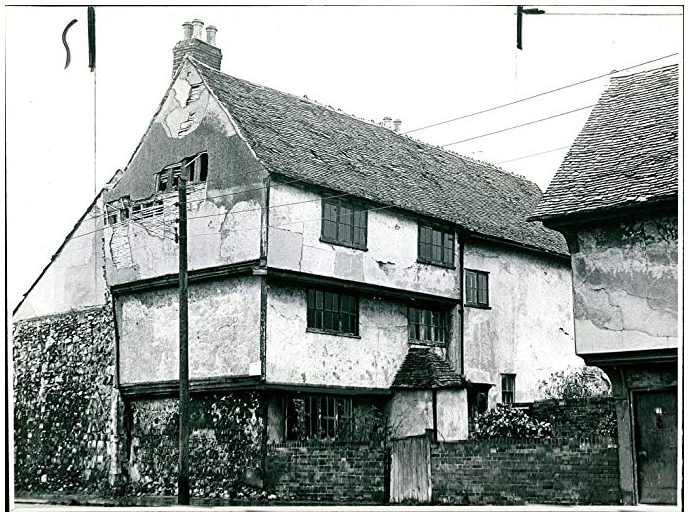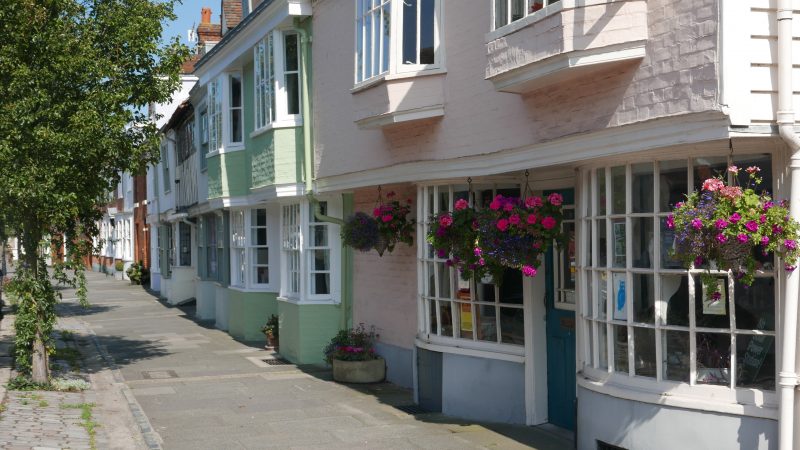 There is a suggestion that an annual day when cars are banned from parking in Abbey Street would be an excellent addition to Faversham's popular celebrations and festivals. This and the next two photographs support this idea.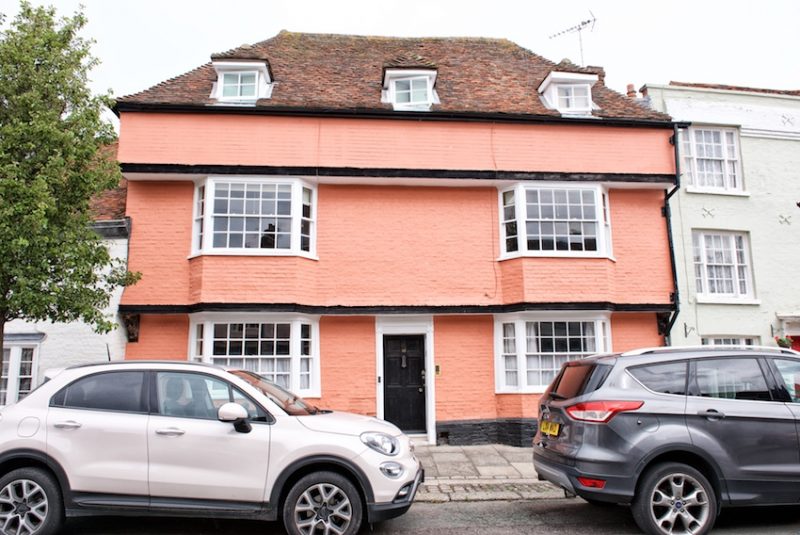 The sole building of outstanding national importance in Abbey Street is Arden's House, identified as the monastic guesthouse of Faversham Abbey, once attached to the outer gatehouse, of which little survives. The house was occupied by the ambitious Thomas Ardene, who made a fortune from the Dissolution, and in doing so neglected his wife, as the story goes. She and her lover arranged for her husband's murder by hired assassins in 1551. Arden's body was thrown into the orchard behind the house. Footprints in the snow led to the discovery of the culprits and awful punishment. This grisly event inspired the play Arden of Faversham, written in 1592, and still in repertory; Shakespeare and Marlowe (the latter more likely as he had family in Faversham) have been rumoured to have had a hand in writing it.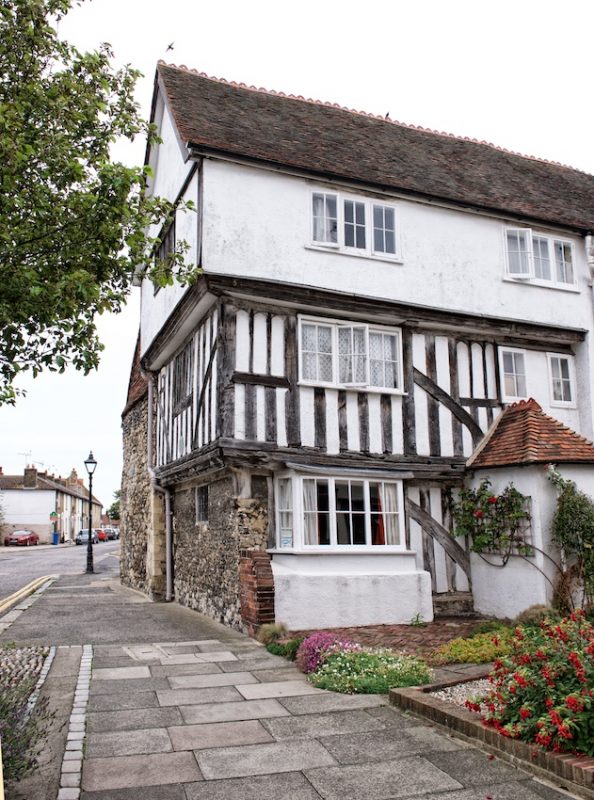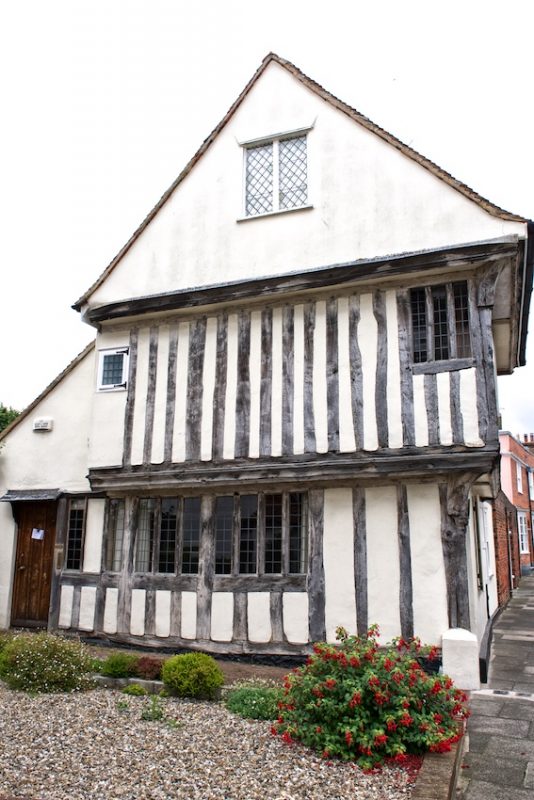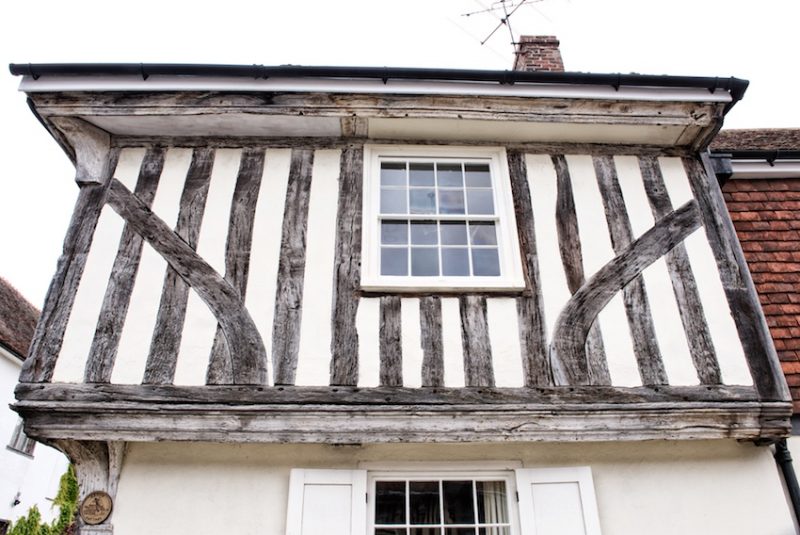 The following biographical note is by Julian Mannering.
'Richard Hugh Perks, Known as 'Hugh', qualified as a Chartered Building Surveyor, specialising in medieval buildings. He has lectured on building conservation, and has produced over the years a large portfolio of exquisite line drawings depicting many aspects of  our local architecture.
'His early passion was for ships and the sea and he was apprenticed on Conway, the merchant Navy training ship. Since then he has spent more than sixty years sailing Thames barges, smacks and Norfolk wherries, and he is a founder member of the Kentish Sail Association. His recent book, Sailing Barges of Faversham 1750 to 1919 (Faversham Paper No 129, 2018) is published by the Faversham Society and a new work on the coastal trading craft of the port will be published shortly.
'He lives in Eastling with his wife Sue and a brand new puppy.'
*Note on the books familiarly known as 'Pevsner', but more properly known as Pevsner Architectural Guides The Buildings of England. Those who love buildings and places are rarely to be seen exploring the treasure house of English architecture without the relevant volume of Pevsner firmly clutched in their hand. This magnificent series of county guides, initiated by Sir Nikolaus in 1969 and superbly updated and expanded by his successors, enhance the reader's pleasure in the great set pieces such as Canterbury Cathedral, but also farmhouses, cottages, pubs, follies and modern landmarks such as the Turner Contemporary gallery in Margate. The current volume in which to explore Faversham is  Kent: North East and East, published in 2013.
Words: Sarah Langton-Lockton and Julian Mannering. Photographs: Lisa Valder and Julian Mannering. Line drawings by Richard Hugh Perks.