Buy local this Christmas. Here are a few ideas for imaginative Christmas presents on sale in Faversham
Words Justin Croft, Amicia de Moubray, Posy Gentles Photographs Various
The delightfully named Ticklebelly Bakehouse @theticklebellybakehouse are making winsome, personalised gingerbread people (They will keep for up to six weeks). Each is baked to order, complete with rosy cheeks and a carrot for a nose. (facebook.com/theticklebellybakehouse). Personalised cakes made to order are also available.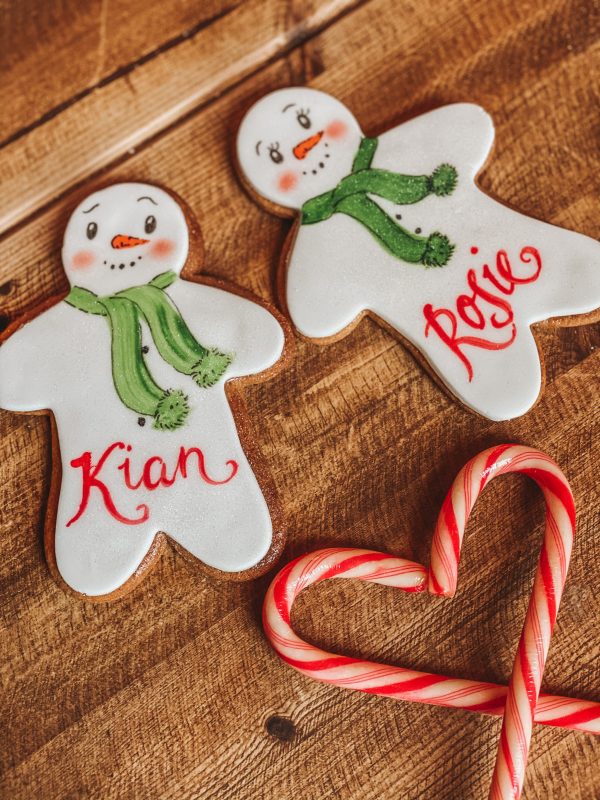 Oyster Catcher Foods at 120 West Street bring us specialities both tasty and tasteful. They're offering a range of herbs and spices for every branch of cuisine, plus specialities inspired by a love of foraging, including English truffle-flavoured mustard and wild garlic in a jar. There are imaginative oils, vinegars and dressings as well as cordials and syrups for Christmas drinks. Stoneware jars of special mustards (in several sizes) look especially appealing for gifts or a festive table.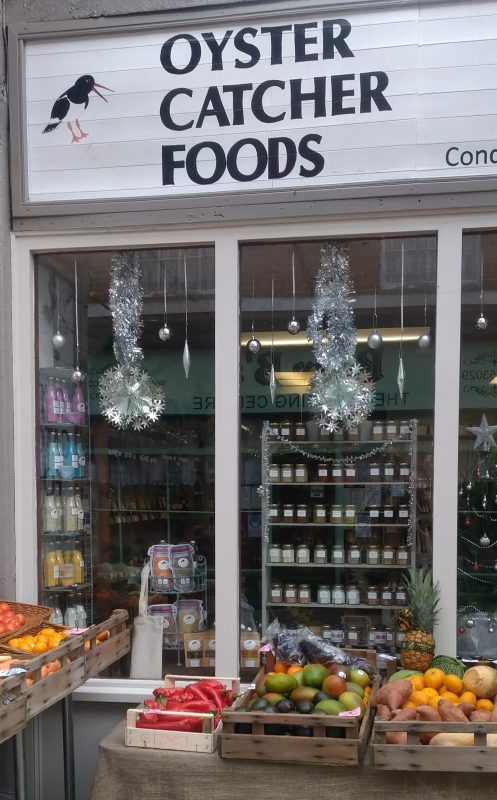 For stylish, botanically-inspired gifts, Edible Culture has a fine selection in its plastic-free Christmas pop-up shop. There are natural inks ideal for painting and drawing, made in Faversham by @land_marks. Knopper Gall is a particularly delicate pale shade of pale grey. There is gaily-coloured garden twine made near Dundee by @nutscene using ethically-sourced materials from sustainable crops, beeboxes and a chic range of enamelware in 'pigeon grey'.
The ever-inventive Wasted Kitchen is offering gift boxes of a range of local foodstuffs by Kentish producers such as Cheesemakers of Canterbury and the Zingiberi Bakery and, of course, a few of Mighty Fine Things' much loved Coxy's Drinks,  Faversham Fruit Vinegars and Honey and Chilli sauces. They are also selling Gift Vouchers for Wasted Kitchen cookery classes in 2021.  Local delivery and national delivery available.
Faversham based Hope Fitzgerald  www.bindfulness.com specialises in exquisite handmade books.  Just the ticket for using as diaries, commonplace books or sketchbooks.  'Many of my books are one of a kind.  If you see something that has been sold, send me a message to discuss a bespoke book made to your specifications'. @hopefitzgerald_art
An extensive selection of locally-produced Kentish sparkling wines at Macknade Food HallsDelicious botanical soap bars, Mountain and Coast, is handmade in small batches, both vegan and palm oil-free, by Bohemia & Flower  @bohemiaandflower, near Faversham. Coast, the perfect gift for wild swimmers, is made with sustainably harvested kelp from the Cornish Seaweed Co and essential oils of fennel, juniper and tea tree.  Mountain is made with essential oils of lavender and fennel and lavender flowers. The soaps are sold as naked bars or paper-wrapped for £6 each with free delivery to all ME13 postcodes. Beautiful Furoshiki cloth-wrapped soap bundles are also available.
Purses, cushions and screen printed by hand on linen are produced at The Print Block by Lisa Jones at Monkshill Farm, home to Wasted Kitchen and Farm Work Play, both featured in Faversham Life. Also available are planter bags fashioned with natural cork with water-resistant lining.  www.etsy.com/shop/loopbylisajones or Instagram @loop.lisajones.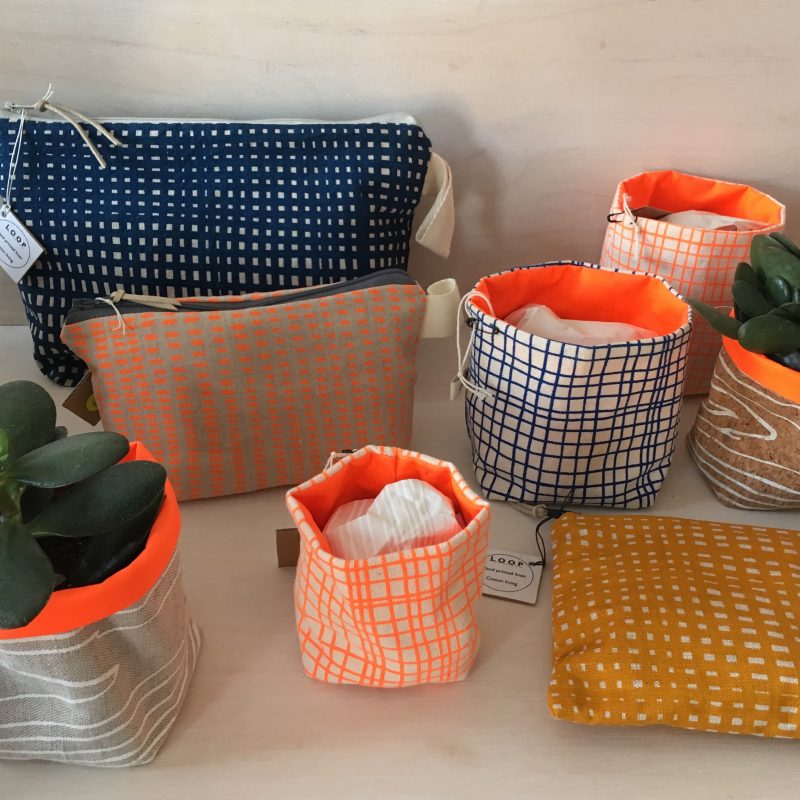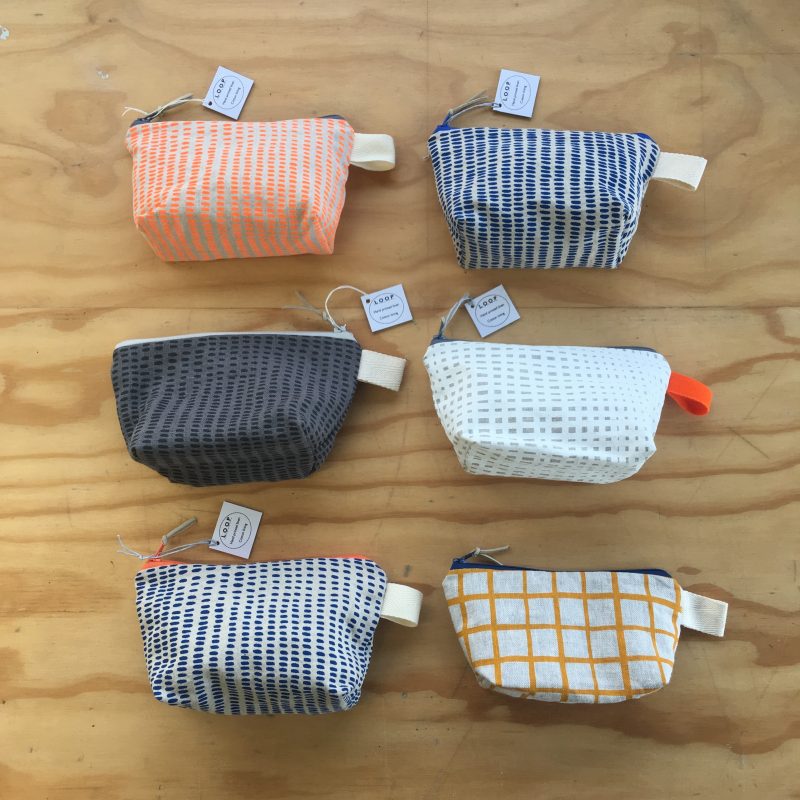 Raise a glass this Christmas with either a Kentish wine or, to get one in an even more festive mood, why not indulge in a toast of sparkling Kentish wine.  Macknade Food Hall's recently reorganised wine shop, adjacent to the food store, has an impressive choice of wine and sparkling wine produced in the county including  Chartham Vineyard,  Simpsons Wine Estate, and Gusborne.
Find organic, sustainable and eco-friendly presents in the Juniper & Bliss collection which includes naturally dyed scarves and shawls created in their Faversham studio from locally-foraged and garden plants; beeswax candles in gleaming arts-and-crafts vintage candlesticks; hand-knitted and naturally-dyed baby blankets and hand-woven, naturally-dyed bed linen.