Faversham Life discovers Prospect Tower, Belmont, near Faversham.
Prospect Tower is an enchanting, diminutive flint folly, built in 1808 for the first Lord Harris in the purlieus of Belmont House's park just a couple of miles from Faversham.
Belmont House is not nearly as well known as it ought to be. 'Kent's finest neo-classical house, elegant in design, ingenious in construction and surviving virtually unaltered in a beautiful landscaped park,' writes John Newman in Pevsner's Kent: North East and East.
In 1769, Edward Wilks, the Store-Keeper at Faversham Powder Works, built a house at Belmont. It was subsequently bought by John Montresor, a retired army engineer who had served in North America. He commissioned Samuel Wyatt to design a new house incorporating the original house into the service court. The somewhat austere house was built in 1789-93 and is faced with cream mathematical tiles tinged with pink, around the windows.
The gardens at Belmont are open all year from 10am-6pm or dusk if earlier. One can saunter along an avenue of walnut trees to the folly and gaze at it with delight. But even better, the folly is available for rent from the excellent charity the Landmark Trust. Set up in 1965 by John and Christian Smith, the charity rescues buildings that might otherwise have been overlooked, as they often have no obvious purpose. Not only does the Landmark Trust save buildings, but by doing so, enables people to experience often quirky architecture by inhabiting them for a short time.
What fun it must be to wake up looking out over Belmont's splendid park and take a cup of coffee up onto the roof terrace. The oval folly has been ingeniously adapted to accommodate two people. It has two main rooms, one for sleeping and one for living with a small circular bathroom and kitchen.
Prospect Tower was built for General, later Lord Harris of Seringapatam. Lord Harris bought the estate in 1801 with prize money won in India. He was Commander in Chief of the army that defeated Tipoo Sultan, ruler of Mysore at Seringapatam, thus establishing British rule in Southern India. The prize money from this campaign amounted to £112,000 and this, with other savings, enabled the General to retire from the army. After looking at several properties he bought Belmont, with gardens, park and a farm held on lease from Oriel College, Oxford, 265 acres of land in all for £8,960. Farming and gardening were his two passions and he soon doubled the size of the pleasure grounds.
The General referred to Prospect Tower in his accounts as the Gardener's Lodge or General's Whim. The Landmark Trust states that it quickly became known as 'the Castle' and was used by the family as a summerhouse. An elderly cousin who lived with the Harrises noted one day in her diary that they had syllabub there. Alas, who the designer was is unknown.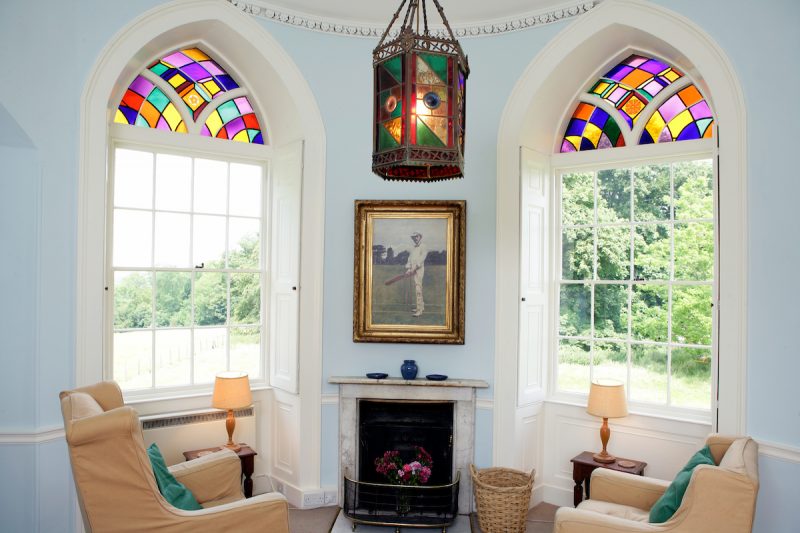 The tower cost £400 to build, in the style described by the late Knight of Glin, founder of the Irish Georgian Society, as 'that special brand of eighteenth century gothick that rejoices in little battlements, crochets, trefoil and quatrefoil windows and ogee mantelpieces: in fact the gothick of pastrycooks and Rockingham china.'
The fourth Lord Harris (b 1851) continued the family connection with India. He was Governor of Bombay from 1890-95 but is best known as a cricketer. He created the cricket pitch at Belmont in about 1870 and used the tower as a cricket pavilion.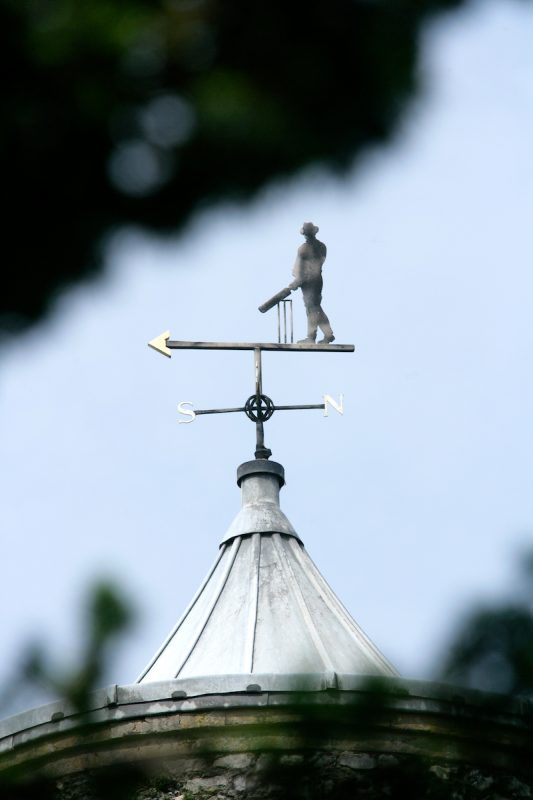 The hooks for cricket paraphernalia still hang on the walls. His wife allowed chickens to wander freely through the house, occasionally surprising overnight guests by emerging from wardrobes.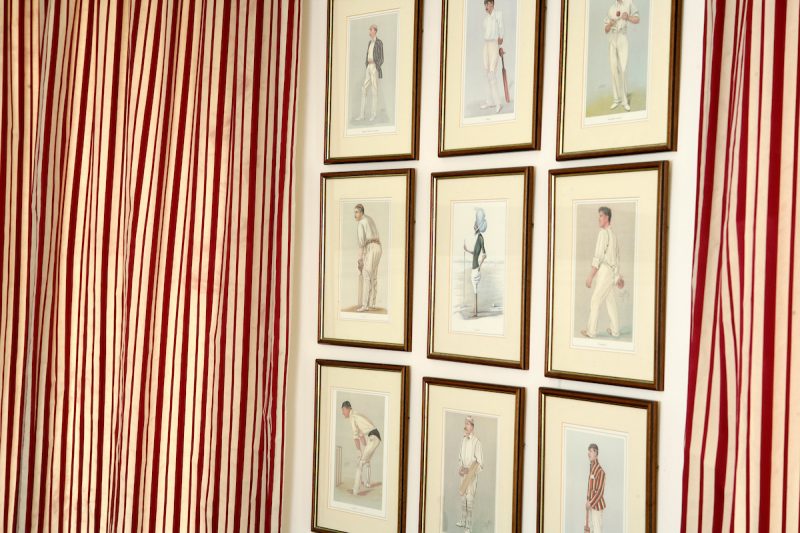 By 1990 the tower was in a woefully parlous state with large cracks in the walls. Happily, the Landmark Trust came to the rescue, taking it on a long lease. It took two years to restore. Water and electricity had to be specially laid on, with all the wires hidden underground. The walls throughout are finished in traditional lime-hair plaster, and painted with porous paints coloured with natural pigments allowing the building to breathe. Consequently any damp evaporates quickly.
It is a little jewel of a building.
Text: Amicia.  Photographs: the Landmark Trust
SaveSave