Faversham Life explores the delicious world of the Cake Witch.
Words Amicia de Moubray Photographs Nicola Tester
One of the many delights of writing for Faversham Life is discovering interesting businesses in unlikely places. Who would have guessed that next to the remote The Shipwright's Arms and the Hollowshore boatyard, beside the Swale Estuary, is The Cake Witch, purveyor of exquisite cakes?
'I have an absolute passion for making cakes,' says Nicola Tester, who set up The Cake Witch in 2013. 'I consider myself very lucky to do a job that I love.'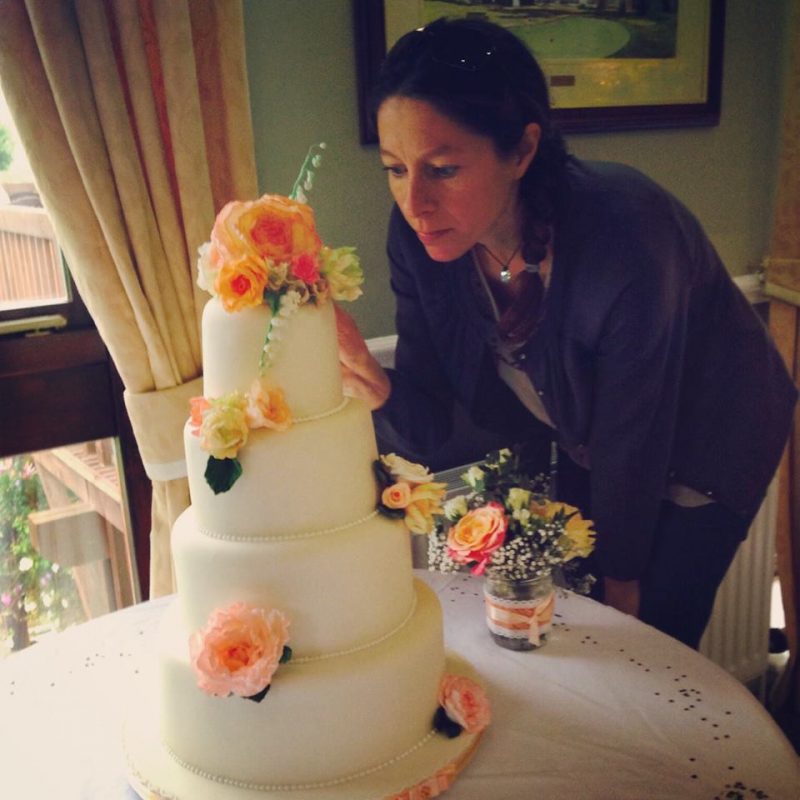 The Tester family is well known among the East Coast boating fraternity. Nicola's grandfather bought the Hollowshore boatyard in the 1950s; her brother Dan now runs it and restores wooden boats. The family own The Shipwright's Arms.
The impetus for starting her business came when her father, Barry Tester, was diagnosed with an aggressive brain tumour. 'At the time we didn't know if we would be able to continue in Hollowshore and I wanted to set up my own independent enterprise.'
It was a chance commission for a wedding cake from someone who had seen a picture of her sugar flowers that kick-started The Cake Witch. Five years on, Nicola's creations are increasingly in demand. This year alone she has made 48 cakes, and is even now taking orders for 2021.
Always fascinated by food, Nicola had an early career that proved an excellent apprenticeship for The Cake Witch. For four years she worked as personal assistant to Mitzie Wilson, then Editor of the Good Food magazine. Mitzie would send her home armed with 'reams and reams of recipes to test out.' Her next job was working as PA to the Chief Executive at Conran Octopus, publishers of 'lots of glossy cookery books.'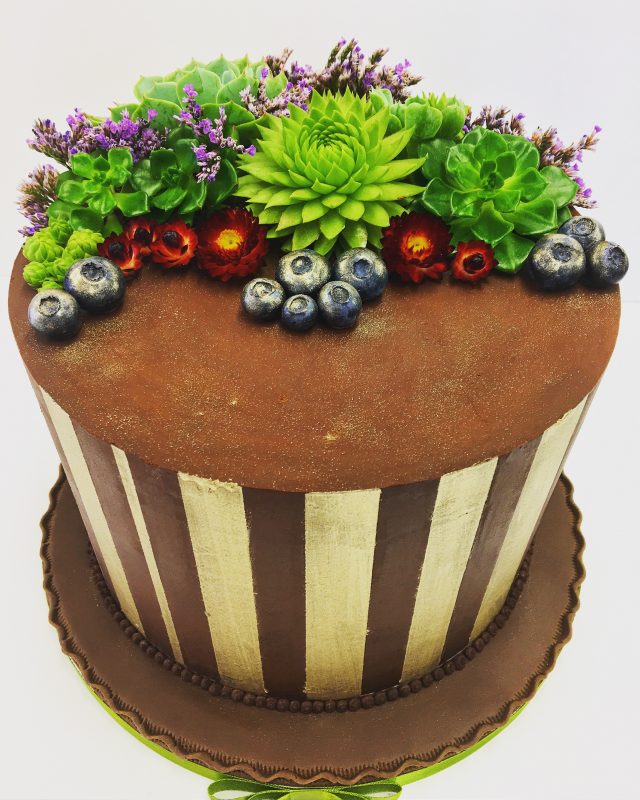 Initially, Nicola made sugar flowers before attending the Cake School in Maidstone where she 'learnt the basics,' subsequently teaching herself more advanced techniques as well as drawing on the knowledge of 'the world-wide cake community. We all watch each other's businesses grow on Instagram and are very happy to share tips. It is an incredible source.'
Instagram has been key to her success. It is not surprising as a quick trawl through her pictures reveals an ever-inventive cake maker turning her hand to a wide variety of cakes. Among the many striking images, I was particularly taken by the silver birch and oak cakes. 'They remind me of my father. As children we spent a lot of time with him in the woods. He would go out after storms, gathering up fallen oaks, and use them to build boats.'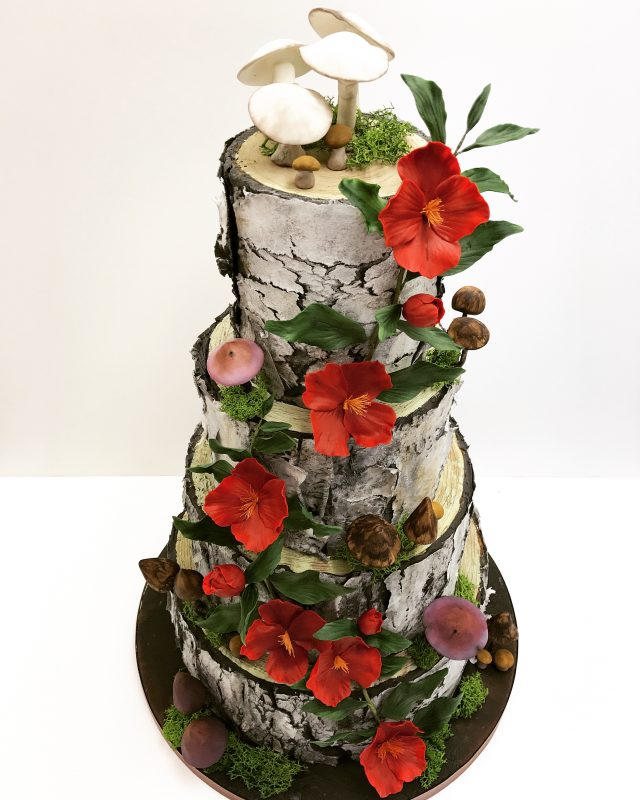 Such is the call for her wedding cakes that she has little time for making birthday cakes these days. 'Rustic weddings are all the rage,' says Nicola. 'Brides are looking for a rustic, bohemian, wild style incorporating wildlife, hedgerows and nature.' On the day I visited I saw a layered cake decorated with ultra-realistic bark, made using a silicon mould of a piece of bark and toadstools and flowers, each one painstakingly modelled and coloured by hand. The flowers alone took 12 hours to create.
After such painstaking hours of work it is often nerve-wracking for Nicola when it comes to delivering the cakes. She always takes an emergency kit with her – a couple of toadstools, flowers etc – just in case the cake takes a knock during transit. One of the many appealing aspects of The Cake Witch is the very personal service.
'Naked cakes', with almost no icing and decorated with fresh flowers, are very popular with brides at the moment. 'I add a thin veil of buttercream icing to prevent the cake from drying out.'
Nicola's mother grows flowers for decorating the cakes in her cutting garden at the back of her house, including 50 different kinds of roses and more than 20 different dahlias as well as annuals such as cosmos and borage.   Flowerart of Faversham also supplies flowers. Water comes from Hollowshore's own artesian well.
Nicola sources everything as locally as possible. Marry Me is a new initiative of Faversham-based specialists comprising dressmakers, photographers, florists, makeup artists, cake makers – everything you need for sourcing a successful wedding in one town.
The extensive choice of flavours is mouth-watering: for example honey cake with orange blossom; honey syrup and Madagascan vanilla caramel sauce; Guinness fruit cake and coffee cake with pecans. Vegan cakes are proving increasingly popular.
Many of her bridal clients stay loyal to her from their initial cake for the hen party right through to the christening cake.
https://www.facebook.com/Marry-ME-Wedding-Suppliers-329188291044052/
Text: Amicia.  Photographs: Nicola Tester