The surprising truth about English wine
Words Posy Gentles Photographs Posy Gentles, Justin Croft
English wine production is a riotous and creative affair. Nobody agrees with anyone else and says so vociferously. Yet when it was first suggested to award-winning drinks writer Henry Jeffreys, that he write about it, he had misgivings. He had considered English wine the preserve of ex-city and ex-military types who produced, with the odd delicious exception, largely disappointing and overpriced wine. Not much fun to write about that.
Vines in a Cold Climate: the people behind the English wine revolution, launched yesterday at Top Hat and Tales, is the story of how Henry discovered his misapprehension, and learnt the real story behind English wine.
Henry, who lives in Faversham with his family, first suspected what he was getting into was when he went to a press lunch in 2021. Jérôme Moisan, a Frenchman living near Maidstone, was launching the Pelegrims range of 'Low intervention, single vineyard skincare' products, made from waste products from the wine-making process at Westwell winery in Charing. Extraordinary in itself, the next surprise was that M Moisan (a Frenchman remember), was an enthusiastic collector of English wine. He uncorked a bottle of 1992 sparkling Nyetimber. Henry says: 'It was absolutely spectacular. I found it incredible that it tasted as good as a very, very good Blanc de Blancs Champagne.'
Then there was the man sitting next to him – Adrian Pike, the winemaker at Westwell. Henry says: 'He was a big, softly-spoken bear of a man who used to be in the music industry. But he was so outspoken about other people in the industry – so funny! I thought: "I don't know anything about this subject at all! I've completely misjudged it."' Everyone had been writing about English wine in terms of chalky soil and global warming; no-one had been writing about the 'eccentric, opinionated, bloody-minded and difficult' people who produced it.
Henry took on the book and says: 'I couldn't believe how open everyone was. If you tried to do this story about champagne, you'd come up against the PR guard dogs all the time who stop anyone saying anything interesting. But there's none of that here. The industry's too small and too new.'
There's a large hint in the Mitfordesque title that this book is going to be a hoot and it doesn't disappoint. Its varied protagonists include not only highly-trained wine makers and growers and Taittinger and Pommery, but racing drivers, billionaires, single mothers and jockeys. They are forthright and often sweary – not above referring to a rival as 'a rich twat'. Henry says: 'Wine makers tend to be unusual people – specially in England – and get into feuds about things which seem to us quite arcane'.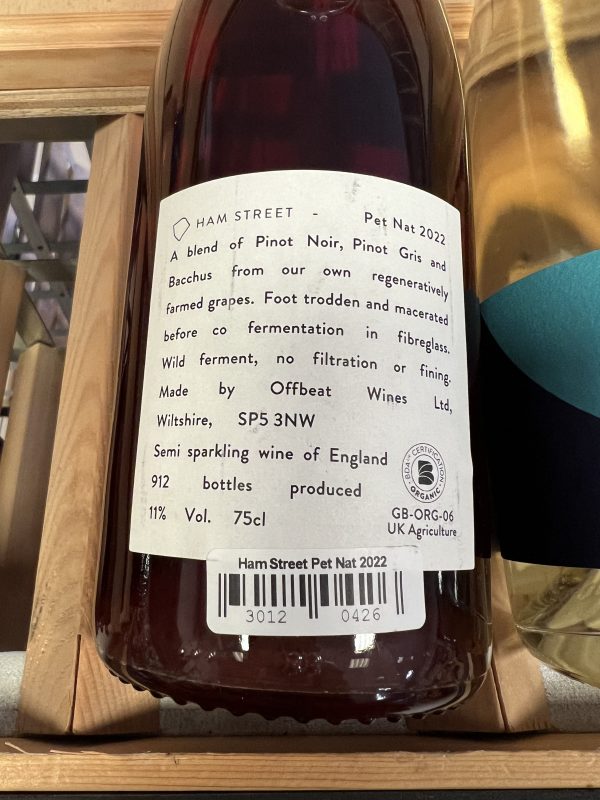 The range and variety of inventiveness and ambition is astonishing among English wine makers and they seem to have remarkably little in common, other than their desire to produce and sell wine. Vines in a Cold Climate opens in a muddy field in Chilham in 2017 with Henry, among the cream of Britain's drinks press, planting a vine in the pouring rain to celebrate the launch of Taittinger's English venture, Domaine Evremond. In the chapters that follow, we meet former tabloid journalist Chris Wilson of the winery Gutter & Stars, making wine in his cellar in Cambridge and employing his children to help with the pigéage (trampling the grapes by foot). At the other end of the scale, romance-wise and size-wise, is Simpsons Wine Estate near Canterbury – 'The only question that matters is who's going to buy your wine,' says Charles Simpson. Then there is the maker of bags from recycled firemen's hoses Kresse Wesling, who has planted vines in Painters Forstal and uses downward-looking sheep to keep the weeds down – goats having been too wilful and unruly. (Read Faversham Life's article about the bags here, and the vineyard here).
We read about the low intervention makers, the biodynamic growers (pruning when there is a full moon and the sap is rising), the hipster hangouts, and al fresco cinema among the vines, orange wine and the vineyards of Essex ('Essex Chardonnay! How about that!' says Henry).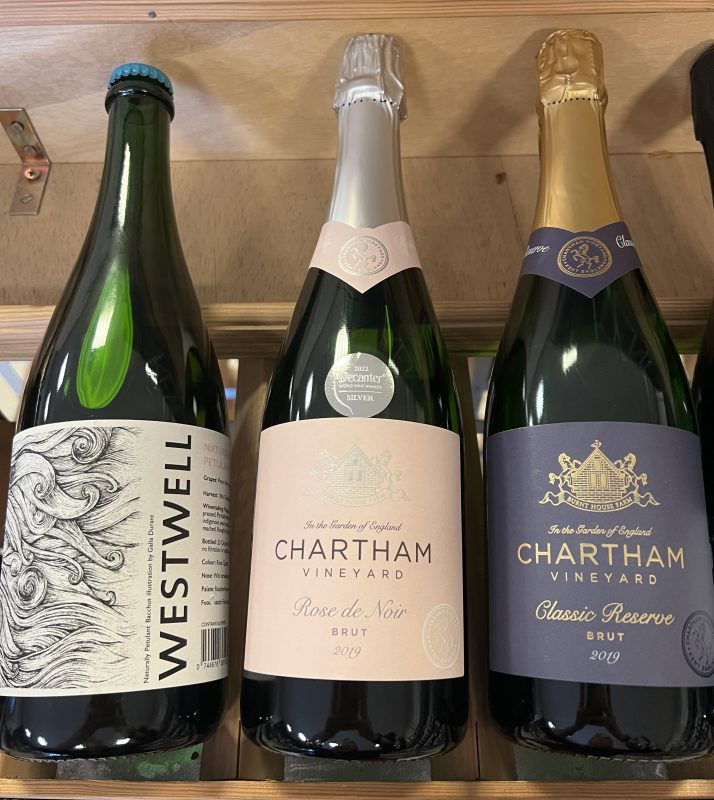 You finish Vines in a Cold Climate, for all its readability, with a sense of having effortlessly and painlessly learnt much about the wine industry – the processes, the varying importance of terroir (chalk is not everything), grape variety (Müller-Thurgau can make excellent wine as well as Bacchus), why England can make sparkling wine to compare with champagne, and weather. There is also an excellent glossary, bibliography and list of websites. Not for nothing was Henry named Fortnum & Mason Drinks Writer of the Year in 2022.
Henry became a freelance drinks writer in 2015. After a stint in Oddbins as a graduate, he had moved into publishing PR, but couldn't resist dashing to wine tastings in his lunch hour, nor accepting Rachel Johnson's offer to write the wine column for The Lady. Eventually, the publishing job had to go.
Vines in a Cold Climate is his fourth book. In conclusion, Henry says: 'All the research was a bit of a revelation to me. I wouldn't say I came to love all English wine but I discovered lots of very unusual wines that I didn't know existed. There are very interesting small producers who make wine to a very high standard although it's still such early days for the industry.
'I do wonder how the book is going to be received because I haven't been entirely positive. Most books about English wine up to this point have been written by enthusiasts and, although I'm not not an enthusiast, I haven't written it from the point of view of an enthusiast. I've tried to write it from the point of view of a journalist, thinking what's the story here, what's the conflict?'
In Faversham, we are at the heart of the English wine revolution. Taiitinger is releasing its first wines next year from its vineyards in Chilham. There are familiar local names in Henry's book – Stefano Cuomo of Macknade; Kresse Wesling in Painter's Forstal; Mark Gaskain, the Selling farmer.
If our pockets are deep enough, we are perfectly positioned to explore this revolution in the wineshop at Macknade which sells an excellent selection of English wine, with many from Kent – Brenley wine is produced only a short walk away. The labels range from the demurely classy to the wildly artistic. There are 'pet nat' fizzes with beer bottle caps, as well as classic champagne types with gold-foiled corks; red wines and rosés. Not surprisingly, Henry says: 'It's hard to predict at the moment where things are going.'
You can find out more about Henry Jeffreys and his writing on instagram @henrygjeffreys and his blog Henry's Work of Booze
Text: Posy Gentles. Photos: Posy Gentles and Justin Croft