Faversham's new bookshop
Words Justin Croft Photographs Lisa Valder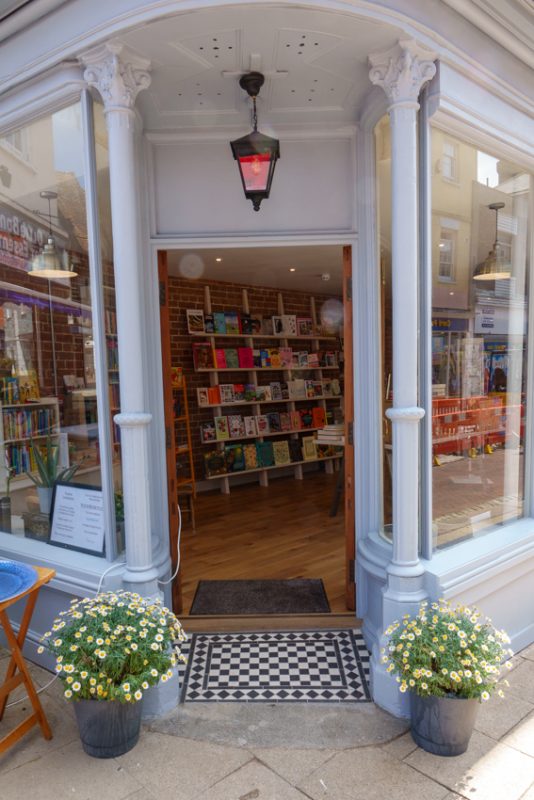 Something wonderful has happened in Faversham. In case you haven't noticed, we have a new bookshop, Tales on Market Street, which opened to great acclaim last month. With its open doors onto the market square and enticing airy interior it is already attracting a steady stream of browsers and book lovers. The shop is a modern twist on the traditional bookshop, with bright and attractive displays set against timber floors and stripped-back brickwork opening up what was previously a neglected Faversham shopfront. The entire building has been sensitively restored and the original ground floor windows curve elegantly around this prominent corner of the town centre.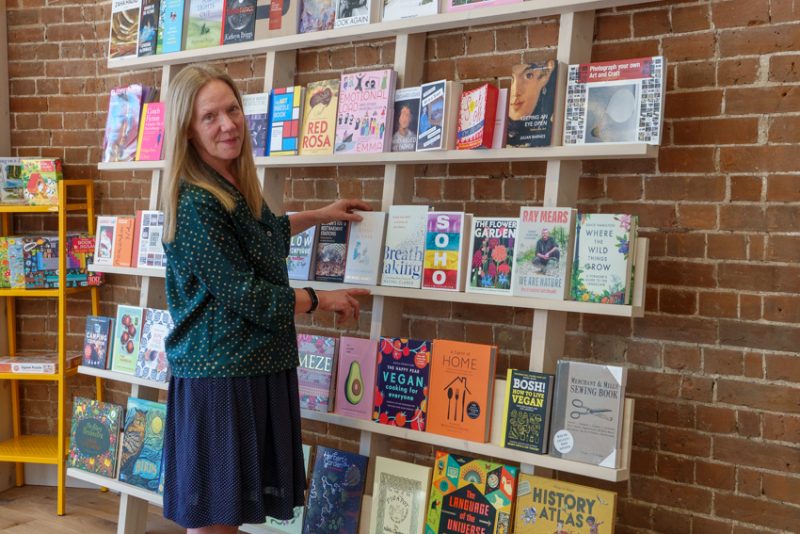 New and marvellous as it is, Tales on Market Street has been a long time in the making. Proprietor Rachel Thapa-Chhetri ran (and still runs) the essential and much-loved Top Hat and Tales in West Street, introducing books to the shop three years ago. Hats, gifts and books happily cohabited, allowing Rachel to see an appetite in town for a dedicated bookshop. Finding the right premises for an expansion was the key, so when the Market Street shop became available, Rachel knew the time was right. It's a prime location, surely set to become a Faversham destination, while the original Top Hat and Tales continues to offer high quality hats, accessories and gifts in West Street.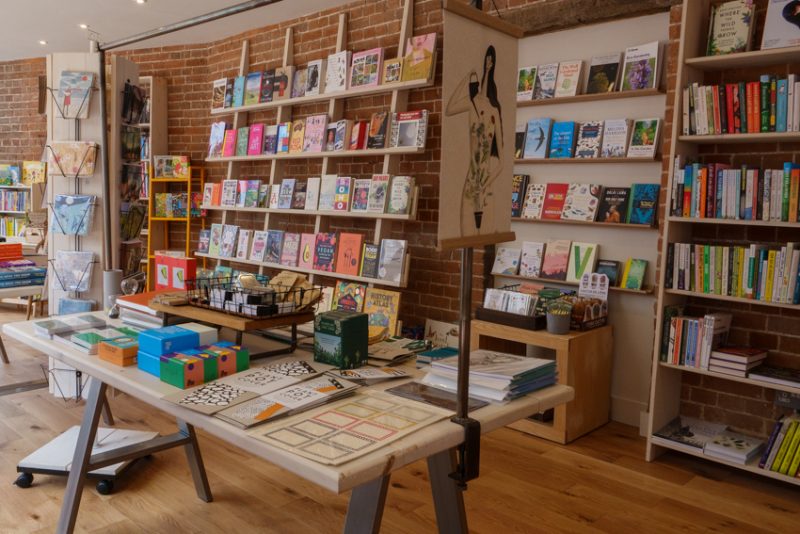 The Tales on Market Street stock is varied and appealing, including the latest bestsellers. Novels, short stories, poetry, cookery, natural history, history and children's books are all beautifully displayed. Well-travelled and with a degree in philosophy, Rachel has a keen eye for thought-provoking books — from traditional works of philosophy to challenging takes on contemporary culture. Arts and design are also a strength and there is a growing range of cards and gifts carefully sourced and chosen, often direct from the producers. The love and care taken to get the shop just right is tangible the moment you enter. While I was talking to Rachel for this article, happy customers walked away with a wide selection of books from Karl Marx to The Enormous Crocodile. Everyone I saw made it clear they would be back for more.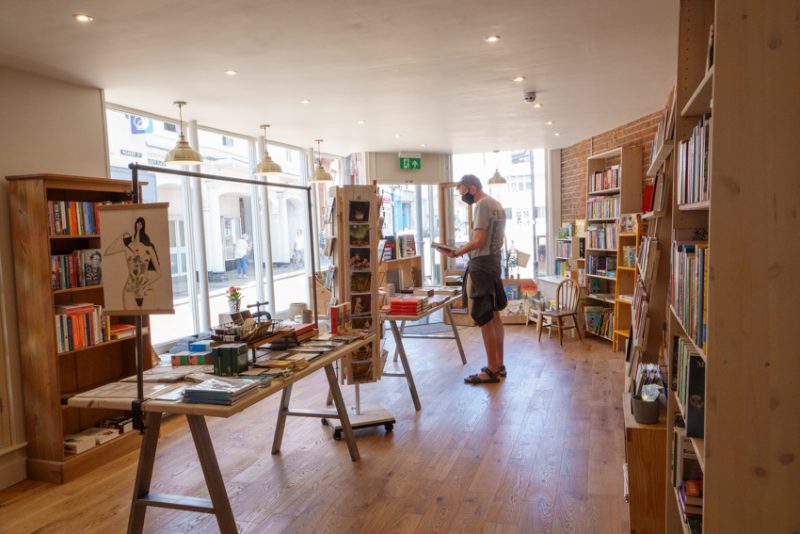 Being firmly independent, stock choice is entirely flexible, shaped by what customers are asking for and what catches Rachel's eye. Contemporary bookselling wisdom suggests that a sensible number of good books well-chosen and displayed is more appealing than groaning shelves of slow moving books. But behind this stripped-down approach is the powerful ordering network long established by the British bookselling industry, which means that Rachel can usually get hold of anything within 24 hours. There has been much talk of internet giants such as Amazon taking over at the expense of local shops, but if you live in Faversham the speed and service of a local bookshop like this knocks spots off the Amazon model.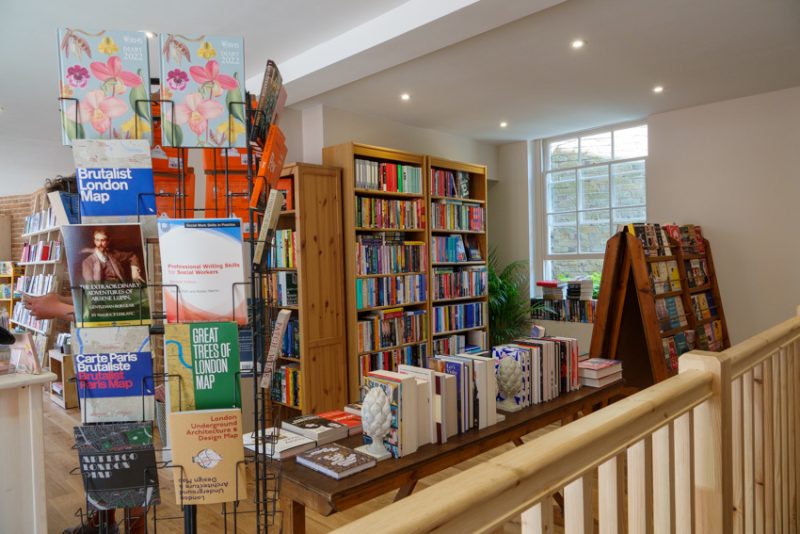 Tales on Market Street is a new chapter in an ancient tale — Faversham having a long pedigree of bookshops stretching back into the eighteenth century. Always clustered around the Market Square, the earliest bookshops were in Court Street, with new shops opening in West Street and Preston Street in the nineteenth century, vying with each other in open competition. One of the most successful, Voile and Roberson, was around the corner at 91 Preston Street (now Gridlock but formerly the Stationery Shoppe and Geering's) where the shopfront still bears inscriptions above the windows listing Faversham's earliest booksellers beginning with Stephen Doorne in 1770. Interestingly, some of the first bookshops also combined books with other wares. Stephen Doorne is recorded as a wigmaker, barber and bookseller.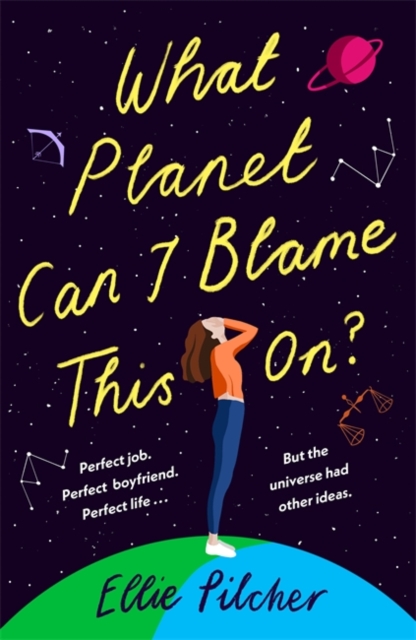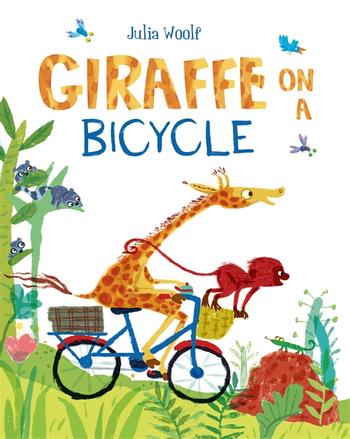 So much for the past, but what of the future? There are plans for various special events in tandem with several successful local authors and illustrators. Independent Bookshop Week (19-26 June) will see a book signing event with Ellie Pilcher (who hails from Faversham) and her keenly anticipated novel What Planet can I blame this on? (Hodder & Stoughton), followed in the summer by an event with acclaimed local children's writer and illustrator Julia Woolf . For events and the latest news follow @TopHatandTales on Twitter.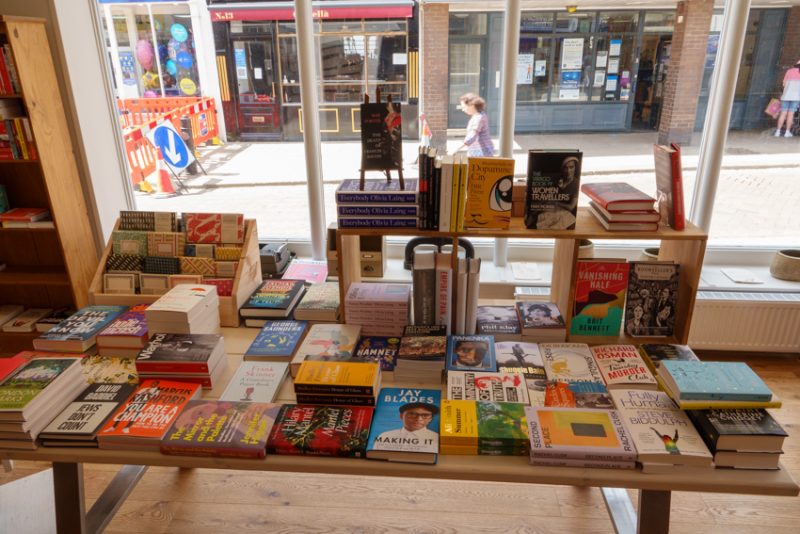 Text: Justin Croft. Photographs: Lisa Valder