Faversham Life visits Jittermugs on Preston Street
Nearly a decade ago, Nick Green was sitting at his desk in the Home Office in London thinking 'why can't I buy a decent cup of coffee in my lovely home town of Faversham? 'Well, I'd better make it myself.' Thus Jittermugs was born. The name came to him as he sat at work. 'What happens if you drink too much coffee? You get the jitters'. Bravely he took early redundancy from his job as an Immigration Solicitor and he hasn't looked back.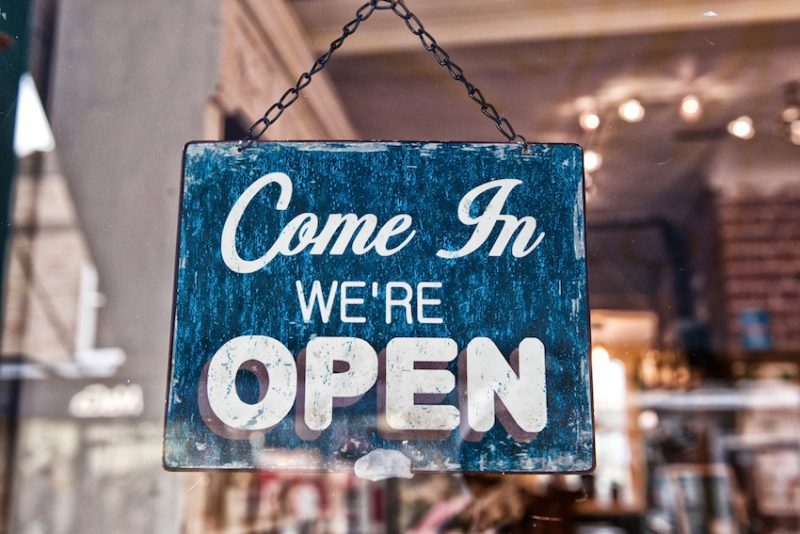 Located in Preston Street, in an early 18th-century building, Jittermugs, does indeed sell superb coffee which can be served with whatever milk you fancy – oat, almond, soya, coconut – you name it. It has a friendly relaxed atmosphere with simple pine tables, painted chairs, a few squashy sofas and a bookcase of old classic Penguin paperbacks.
Unlike many other such establishments there is nothing twee about it, not even a hint of Cath Kidston. The devoted local clientele includes lots of young mothers who are often to be seen sitting on the sofas at the front of the café. Little blackboards and chalk are available to entertain the children whilst their mums gossip. 'We are also popular with cyclists,' says Nick.
The café is right on trend. 'I am passionate about vegan dishes, re-cycling and sourcing local foodstuffs,' says Nick. The bread comes from Oscars, the bakery, and the meat from Baldy Butchers, both celebrated Faversham establishments less than five minutes' walk away. The menu offers a tantalising choice of toasted sandwiches, delicious sounding breakfasts (available until midday), light lunches, iced coffee, bagels, and a good assortment of cakes, some vegan, and some gluten free, made by acclaimed local cake maker, Julia Greenwell.  I like the sound of the Posh Bagel – prosciutto, rocket and cream cheese. There are even two types of exotic teas on offer: one from the Chinese province of Fujian and another from the Balsaan, a tea estate in operation since 1871 at the foothills of the Himalayas.
Over the years what is on offer has expanded to a tapas menu in the evenings, cocktails and a selection of beers. An open mike night is held monthly. Backgammon sessions on Monday evening at 7pm are very popular. Nick has plans for monthly quiz nights. Last year he held the first JittersFest, a music extravaganza over a weekend, and he is planning to repeat it at the end of September.
Jittermugs is firmly established as a regular haunt of many Favershamites.
Jittermugs, 18A Preston Street,  ME13 8NZ  Telephone: 01795-533121
Text: Amicia.  Photographs: Lisa