DJ Benedict Croft is waiting to bring the party back
Words Benedict Croft Photographs Benedict Croft
Let's take ourselves back to over half a year ago now to 31 December 2019; to a time when social contact was permitted and dancing was almost encouraged. We, The Radio Relay League, were preparing for a deep house music set on New Year's Eve in the (perhaps unlikely) location of a tin church in Faversham. Unlikely – because deep house music as a genre tends to occupy the dingier corners of the major European capitals such as London, Paris, Berlin and Amsterdam. And even in these cosmopolitan spaces, it remains very much an underground sound vibrating the walls of basement and rail archway clubs. Therefore, a suburban medieval market town would appear deeply underqualified to host such an event. Yet this is what attracted us to at least trying.
The foundation for this project was laid by the ever-growing and evolving community organisation RouteStock, which is committed to the exploration of the roots of human expression with an emphasis on creative diversity. RouteStock had, by this point, already successfully brought to Faversham: folk music from West Bengal with the haunting voice of Moushumi Bhowmik, underground jazz from the London scene with Ash Walker and alternative Swiss folk with Black Sea Dahu. Mike Eden, one of the founders of RouteStock alongside Romana Bellinger, stated that the organisation's purpose is to create a space which celebrates diversity in the arts, and therefore, here was our chance to diversify the scene further with a new sound.
For those unaware, deep house music is a form of electronic music which emerged in Chicago in the early 1980s and relies upon the repetitive use of four-to-the-floor beats fused with sampled elements from jazz, funk and soul music. Although losing some authority in United States music scene in recent years, deep house music in Europe has seen huge increases in popularity with London seen as one of the capitals of the genre. With the city's ever-expanding cultural influence into parts of Kent such as Margate and Folkestone, it seemed inevitable that the increasing marketability of artisan bread could be followed by similar increases for underground music.
Consequently, as we had hoped, the New Year's Eve party was sold out as close to 200 people were packed into the wonderful Hot Tin venue, and for possibly the first time ever, Faversham was moving to the sounds of deep house music. True to the aims of the RouteStock project, the event represented diversity in music and audience, with young and old dancing late into the night to the same underground beats. The space had been created and people had accepted it with open arms, which made it clear that nights such as these could become a regular fixture in Faversham's musical landscape. Unfortunately, however, just as we began to plan further events for the summer of 2020, the Coronavirus pandemic hit and forced The Hot Tin to temporarily close its doors.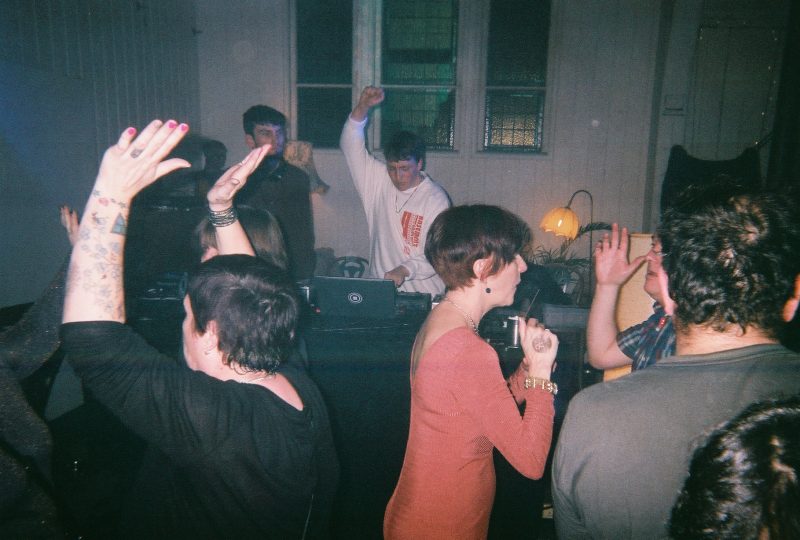 Nonetheless, this did not stop the Faversham underground music scene from continuing to grow. RouteStock began to develop a radio station which has seen local DJs bringing a vast array of musical cultures onto the airwaves. Notably, this has included late night dance music sets from the Electronic and Nu Disco producer Ben Macklin, old school Chicago House sounds from DJ Jason Sharp and, of course, myself and The Radio Relay League playing deep house tunes from across the spectrum. The RouteStock Radio project has seen plenty of early success with over 700 listeners tuning in every week from Faversham and across the world including countries such as Morocco, Japan and Brazil, whilst also finding particular success in Australia and the United States. Faversham, then, has begun to grow as a nexus for alternative sounds not only in Kent and London, but around the world.
So, as the eventual return to normality is continually promised, the underground DJs of Faversham are ready and waiting to bring the party back with their fusions of house, soul, funk, jazz and global sounds.
Listen to RouteStock Radio 
Text and Photographs: Benedict Croft