Faversham Life learns about dyeing gracefully and treading the earth lightly
Large clear glass jars stand on Yasmin Hossain's sitting room windowsill in a fine arts and crafts house in Faversham. One contains onion skins, one eucalyptus leaves, another alder twigs and another avocado skins. There is a dish with a pile of red crumbling Rhus typhina flowers. This is no ordinary witch's lair. Yasmin is taking natural dyeing into the realms of elegant but sustainable living. She has a background in fine embroidery and design, working with craftspeople around the world and significant fashion houses. Two of her pieces for Agent Provocateur, sequinned bodices, stand on a shelf in this beautifully-curated pale blue room.
Her approach to natural dyeing has nothing to do with lumpy beige jumpers. 'Sustainability is the new luxury,' says Yasmin. 'It's available to all of us but it requires time. It means we must be mindful of what we consume and how we consume it.'
I have been with Yasmin nipping off bushels of fading daffodil heads in Doddington Place Garden, picking fallen alder cones from the mud at the edges of windy fields in Eastling. She can't pass a bush these days without looking at what she can 'sustainably rob'. The Yard cafe in Faversham and the Goods Shed in Canterbury, save their avocado stones and skins for her. Yasmin makes her own dyes in her kitchen in Faversham in huge copper pots: soft fleshy pink from avocado stones, yellows from daffodil heads; the alder will produce a rich grey. To learn her techniques, watch the Youtube video DIY Plant Dyes From Your Garden! from The Middle-Sized Garden.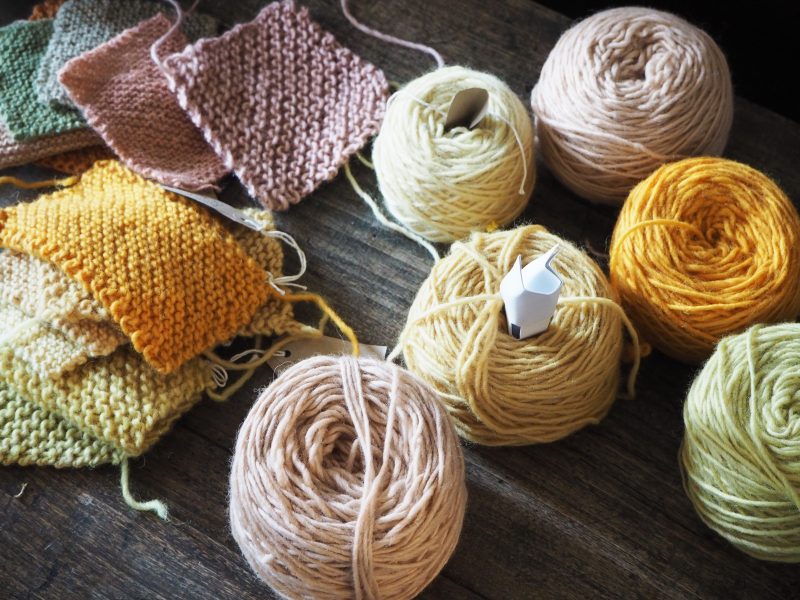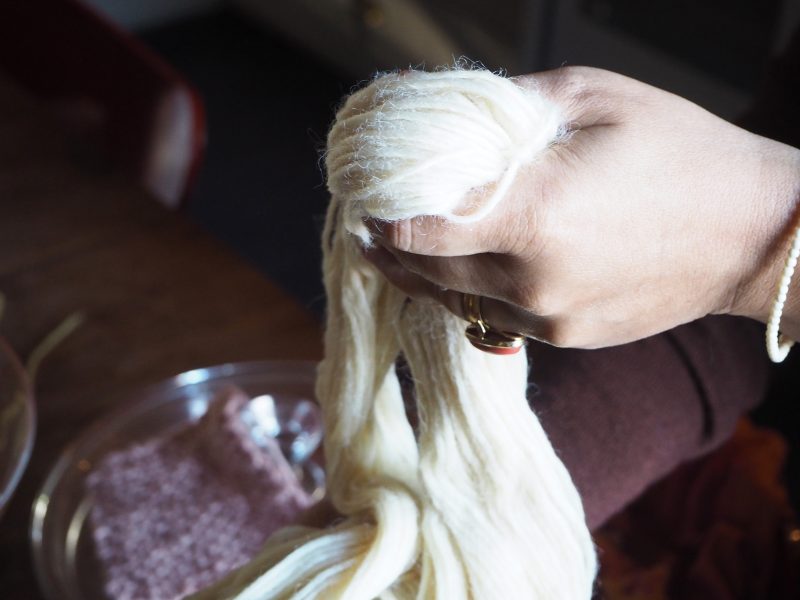 Last autumn, Yasmin translated her passion into enterprise. She and her Belgian business partner, Katty Castiau, launched Juniper & Bliss, an Anglo-Belgian operation which produces plant-dyed, organic bed linen, table linen, scarves and dresses, knitted blankets. Yasmin says: 'Our ethos is sustainability and the lightest environmental footprint, leaving zero waste and no emissions.' Juniper & Bliss works with people who share their values, small mills in Scotland, artisanal cooperatives and tribal groups in India. Last August, Yasmin stumbled into a clearing in a wood in Finland to discover the President of Finland and his wife inaugurating National Nature Day to celebrate 100 years of Finnish independence. There she met Finnish wool dyers who use mushrooms and lichens to create gorgeous pinks and greens. She bought all the wool they had made and asked them to supply Juniper & Bliss. They agreed, telling Yasmin: 'When nature allows, we will supply you.'
Juniper & Bliss's textiles are woven and dyed in Gujarat, using dyes made from vetiver, sandalwood, aloe vera, neem, basil, cinnamon – the recipes are closely guarded. An atelier protégé in Belgium, employing 40 per cent mute and deaf people, does the manufacturing. Yasmin says: 'We want to upcycle, recycle, use again. It's what I like about natural dyeing. It's using our resources to the maximum. Yet another step before it goes into the compost.' Using cochineal from the Canary Islands, Juniper & Bliss is producing a range of dyed vintage Belgian table linen.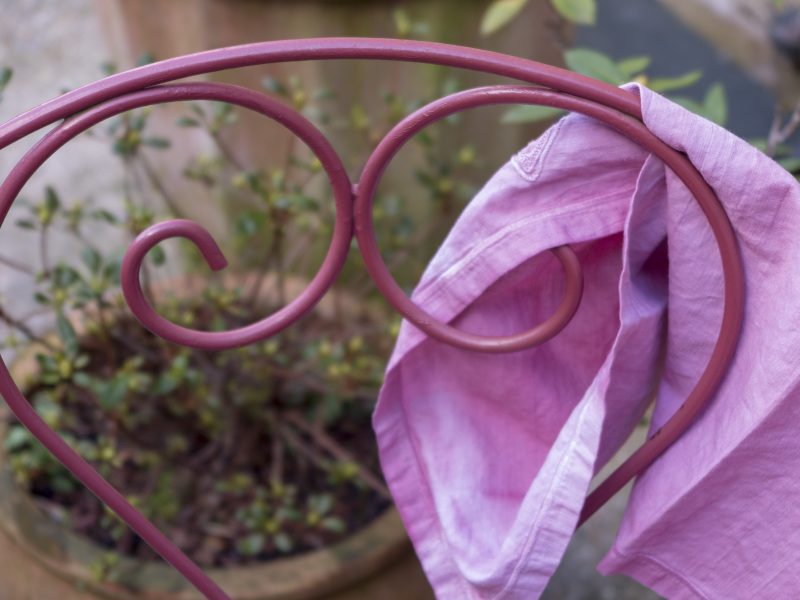 While we chat, Yasmin knits a blanket in toning shades of onion yellows, creams and pale browns. She calls them 'Kind' blankets and they will be sold as a very limited collection. This is a neat translingual pun: 'Kind' means sheep in Icelandic and its English meaning suits their drapy light softness, knitted across the diagonal.
Brand value may still do it for some, but there is a gathering movement to place the highest value on provenance and manufacture which shows a care of the world. Juniper & Bliss is in good company. Pascale Mussard, creative director of Hermès and founder of the petit H operation where a small, dedicated team of people work on handcrafting unique objects out of scrap materials from Hermès, admires the ethos of Juniper & Bliss and has become a friend, inviting them to hold its launch party in her house.
Text: Posy. Photographs: Alexandra Campbell
DIY Plant Dyes From Your Garden!