We've read several articles in the news about how small independent retailers have been successful in weathering the uncertainties of this year (where larger firms may have struggled to adapt). There's certainly evidence of that here. Hard working, creative, and flexible our independent Faversham businesses deserve the utmost respect for all they do for us.
Words Justin Croft Photographs Justin Croft, Simon Tyler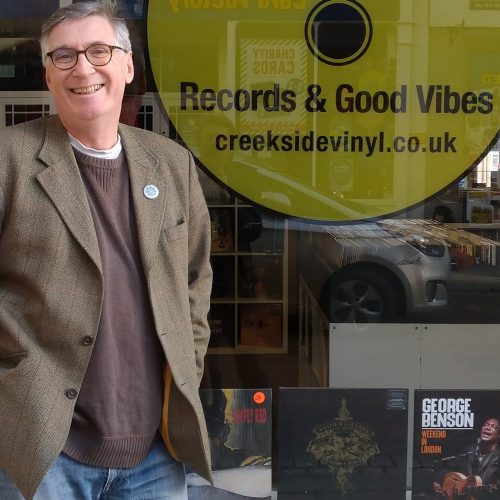 This week we've been talking to Simon Tyler at Creekside Vinyl in Market Street, who is offering a 'call and collect' service from the shop during lockdown and posting daily updates from his wonderfully eclectic record stock via Twitter @CreeksideVinyl and on Facebook. If anything catches your eye, do drop Simon a line at info@creeksidevinyl.co.uk. He says he'll be working in the shop on Market Days but is always happy to arrange collections or delivery at other times.
Those of us who work and live in the town centre enjoy Creekside's impromptu all-day playlists drifting across the street from their record deck. Their quirky and original selections are guaranteed to raise the spirits and a smile and have become part of the fabric of the town centre. Kylie Minogue, Evan Parker, Elgar, Queen, Miles Davis or Little Mix, Simon will play it all, and clearly loves it too. His enthusiasm is infectious, and his musical knowledge is deep, however lightly worn.
Creekside is part of the renaissance of music on record ― by which we mean 'real' records on vinyl, complete with labels, inserts and cover designs which are an artform in themselves. It appears that the rediscovery of vinyl is ageless, and Creekside's customers range in age from 11 to 80. Younger customers are discovering music in this form for the first time, while older buyers, of course are often chasing nostalgia for the music and culture of their youth. Simon explains the joy of recorded sound on vinyl, lovingly describing the physicality of the record itself and the tangible link between the object in your hands and the artist who created it. That's hard to feel with a digital download, or even a CD.
Nostalgia may encourage older enthusiasts, but the vinyl market is now as much driven by the young, Simon explains. All serious new artists now release records in this format alongside their digital offerings, so there is a tremendous wealth of new material on offer. Older artists have also reverted to vinyl and recent bestsellers have come from John Lee Hooker, Bruce Springsteen and Kylie.
It's exciting to hear that before temporarily closing Creekside's (physical) doors earlier this month business was booming. Footfall in the shop was brisk, and Simon is very optimistic for the post-lockdown period. But in the meantime, we can all still enjoy the music and the records.
Keep them coming Simon!
Creekside Vinyl, Market Street, Faversham, 07951 357702 creeksidevinyl.co.uk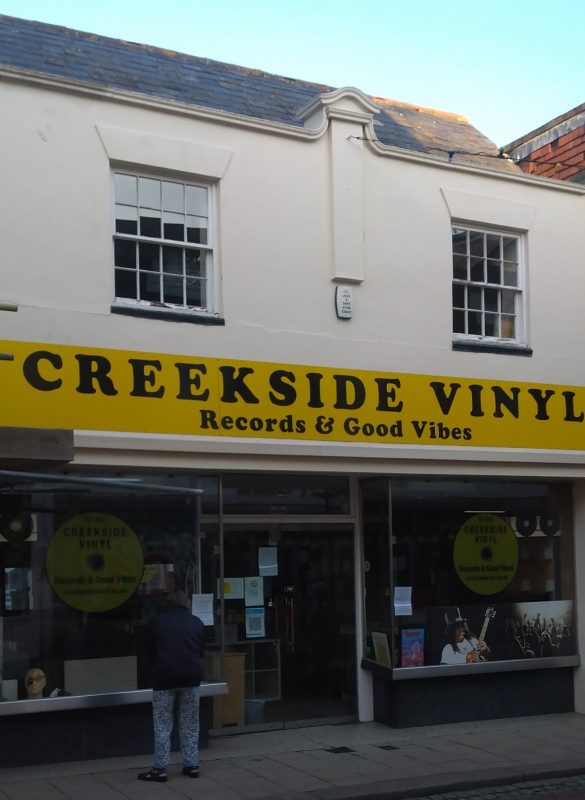 Words: Justin Croft. Photos: Justin Croft & Simon Tyler