Faversham Life discovers Oscar's Bakery
Devotees of Oscar's Bakery in Faversham, know it is vital to get to the shop in good time to avoid disappointment. By the time it shuts at 12 noon the shelves and window display are always bare.
It is run by the third generation of a family of bakers, Stephanie and Chris Flynn.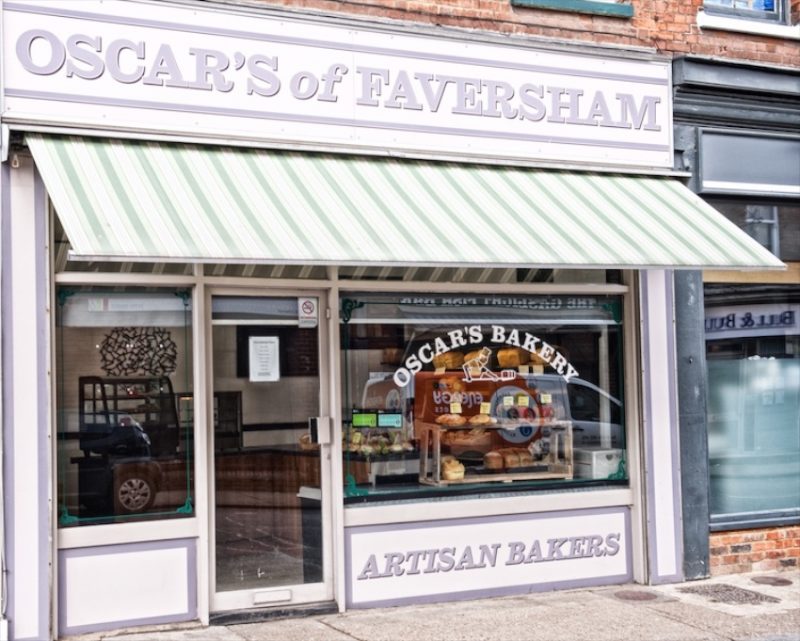 Chris's father first opened the shop on Limes Place, just a few yards from the station. Every day Chris bakes a mouth-watering range of 16 different breads, and several types of cakes and muffins including Dutch apple cake, Bath buns, Bavarian Rye, wholemeal bread, Sussex loaves, Stilton and Walnut and a delicious vivid yellow golden cornbread. 'Sourdough has really taken off over the past year,' says Stephanie. It is available in a wide range of flavours, wholemeal, rye, dark, honey, oaty, and on Saturdays only the ultra-fashionable chia seed. It takes about 10 days to make sourdough as it has a long fermentation process. Each loaf is leavened for 18 hours and hand moulded before baking.
The coeliacs amongst you will be disappointed to learn that Oscar's doesn't bake gluten-free bread. 'The business is too small to make it,' Stephanie explains. It would be impossible not to guarantee that gluten had crept into the doughs.  But spelt bread is available. Spelt is an ancient grain which,  unlike modern wheat, has never been hybridised making it palatable for those who are wheat intolerant.
Stephanie is endearingly loyal to Oscar's. 'When we go on holiday I can't eat bread as it hasn't been made by us.' Her whole family – they have four young children – eagerly devour their loaves. 'I don't get a look in when I bring home a golden corn bread – my children adore it.'
Stephanie met Chris whilst she was studying for A levels at Canterbury College, joining the business on leaving school. They were married in 2005. Happily, baking and cooking are in her blood. As a child she remembers sitting on the worktop watching her grandmother cook. Stephanie inherited her grandmother's handwritten bread and cake recipes on her death, and has recently been experimenting with them. Her recipe for Tiffin, a sweet concoction of cocoa powder, golden syrup, digestive biscuits and raisins is proving very popular.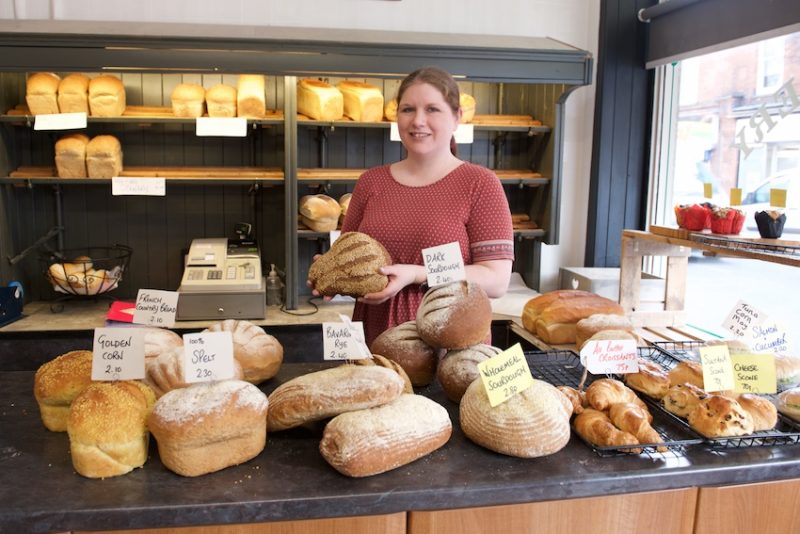 'Our customers are very loyal and it is nice getting to know them. They seem to like our personal touch.' The life of a baker is a demanding one as Chris's punishing schedule testifies: he starts work at 2am, putting in several hours before doing a delivery to various outlets in Canterbury including Waterstones, Canterbury Wholefoods and the Goods Shed. Next he often does a short stint in the bakery before going home to sleep. At 5pm he gets up to help Stephanie look after the brood before going to bed again at 8pm.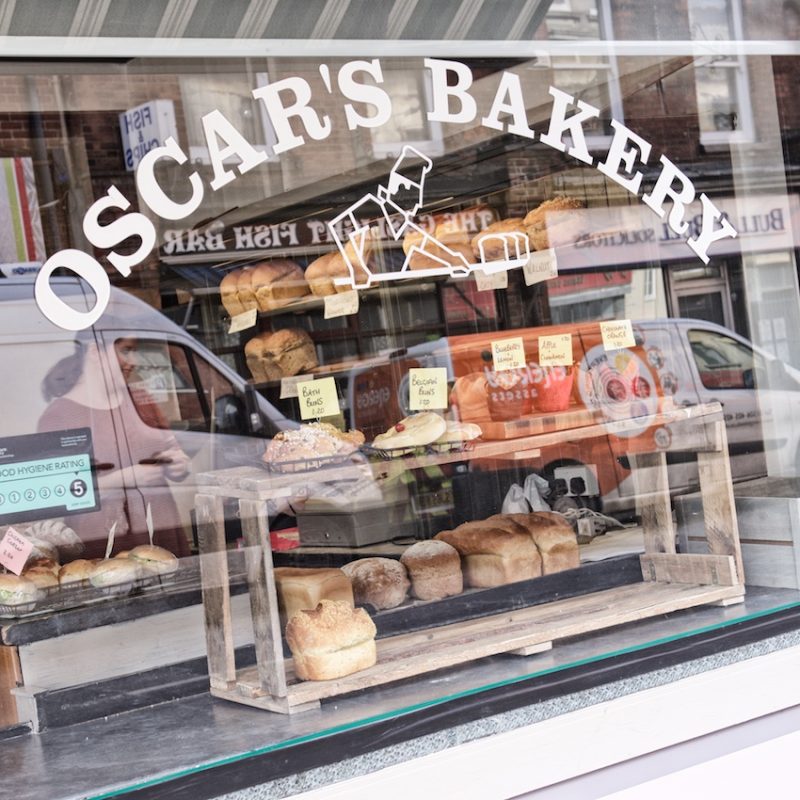 Saturdays are the busiest day. Many people pop in on their way to the weekly classical concerts in the Assembly Rooms.
To avoid disappointment customers can pre-order a couple of days ahead.
Oscar's Bakery, 3 Limes Place, Preston Street, ME13 8PQ
Open Tuesday – Saturday 8-12.
01795 532 218
Text: Amicia. Photographs: Lisa